Our Senior Care Moving Services
Things to Consider When Preparing a Move to a Senior Care Facility
As we get older, we often find that we need assistance with things. For some people in this situation, a move to a senior care facility or an assisted living facility is a good option. These types of facilities emphasize things like individualized care, letting residents have as much control over their lives as possible, and encouraging physical, mental, and social health.
However, if you have a loved one that will be moving to a senior care facility, there are probably some questions that you have. When it comes to the moving aspect, Square Cow Movers have you covered. 
Want more info about our movers in Austin, TX? Our transparency and trust policies provide additional information on how we run our herd.
The Importance of Downsizing
Most people tend to have many more belongings that they actually need. After all, we simply tend to accumulate things over our lifetime. When preparing for a move to a senior care facility, it is important to take some time and think about downsizing.
A good way to start is to have your loved one determine what items are most important, which are keepers, and what can be donated, sold, or given away. This can be a difficult task, particularly when it comes to sentimental items. Your loved one may prefer to give many things to family members. Other items may be things they want to bring with them to their new home.
Starting this process a few months before the move can be good to give time to think about things as well as to work through all the belongings. The process can be quite time consuming in some situations such as if they have lived in the same place for a long time. If they have moved fairly recently, like downsizing from a home to an apartment, the process may go more quickly.
Pack a Bag of Critical Items
A good tip that we often share with clients who are moving to an assisted living facility is to pack a bag or two with critical items that they will need to use on a daily basis. This includes a few days' worth of clothes, medications, and important documents.
Having these items move with you means you always have access to them. You also won't have to worry about certain things becoming lost amidst a lot of boxes. This is an effective strategy for any type of move, but particularly when moving to a senior care facility.
Pack Mementos & Family Heirlooms Together
Being organized when packing is definitely something we're experts on at Square Cow Movers. One of the most important tips we share with clients who are packing their own belongings is to pack important things like photographs, family heirlooms, and other meaningful mementos together.
These are often things you want to unpack fairly early in the process, so being able to locate them is important. When you have a loved one moving into a senior care facility, this is very important as decorating the space with some of their favorite memories and photos can begin to help make their new home feel like home.
Setting up a checkup with your primary care physician prior to moving to a senior care facility can be a useful thing to do for several reasons. First, they can assess any potential health issues that may need to be addressed. Secondly, you can make sure all of your prescriptions are in order with refills needed.
This is a particularly important thing to do if you are moving farther than just a town away. If you have a long move ahead of you, you'll need to find a new primary care physician and potentially new specialists. Thus, getting caught up with any appointments with existing doctors and getting copies of your medical records will help leave you prepared for life after your move.
Decide How You Will Move
When a loved one is getting ready to move to an assisted living center, there are many things that need to be done including tackling the logistics of moving. If you are planning to do the move yourself with a few friends or family members, you'll want to get moving supplies, give yourself time to pack, and figure out how to transport everything.
Of course, many people prefer to focus on other tasks and spending time with their family member during the transition. In that case, hiring professional movers to either transport your belongings or do it all is a good way to go. It is important to find a caring, professional company that will listen to you. Square Cow Movers is a family-owned business that would be happy to help you.
Help Ensure a Healthy Transition
Leaving your home and moving to a new place can be difficult. After all, there are often many positive memories tied to a home. It is normal for your loved one to experience some sadness and perhaps even a bit of difficulty with the transition. There are many things that can be done to help promote a healthy transition.
Helping your loved one meet their caregivers at the facility and encouraging them to make friends with other residents can help. Be sure to assist them becoming familiar with schedules and procedures. Encourage them to take part in some of the activities and classes that are offered as well. Spending a lot of time with your loved one, particularly in the first few weeks, can also be immensely helpful in providing a sense of familiarity while they begin exploring their new home.
Final Thoughts
We recognize that there are many things that go into moving to a senior care facility. If you are assisting a loved one with this process, we would be happy to help with your moving needs. Square Cow Movers provide a variety of types of moving services to meet your needs. We understand the importance of family and are here to reduce the stress, allowing you to focus more on what matters – your family.
Ready to get
MOO

ving?? Get a

FREE

estimate.
A NATIONAL MOVING COMPANY WITH HOMETOWN VALUES
We've expanded over the years, but our heart will always be in our hometown of Austin Texas. Can you blame other cities for wanting the Square Cow treatment? Our hometown love and pride travels with us wherever we go. It's helping us inspire local communities all across the great states of Texas & Colorado to believe that change is possible.
North Austin
The I-35 North Corridor
Georgetown
Downtown Austin
South Austin
The I-35 South Corridor
The Hill Country
Kyle
Buda
San Antonio Areas
Cibolo
Converse
 Timberwood Park
Boerne
Leon Valley
Live Oak
Pleasanton
Selma
Universal City
Uvalde
New Braunfels 
Canyon Lake

Gruene 

Wimberly

New Braunfels 
Seguin 
Schertz
DFW
Grapevine
Coppell
Lewisville
Fort Worth
Flower Mound
Colleyville
Katy
Brookshire
Foster
Cypress
Sugar Land
Fulshear
West Houston
North Denver
Thornton
Central Denver
Westminster
Boulder
Arvada
Henderson
Longmont
South Denver
Downtown
Parker
Capitol Hill
Englewood
Highlands Ranch
Centennial
Aurora
Littleton
Alpharetta
Woodstock
Seven Oaks
Windsor Heights
Norcross
Western Pines
Windsor
Young Park
Woodmont
Windwood Village
And more!
Greater Atlanta
Buckhead
Downtown
Five Points
Midtown
Home Park
Loring Heights
Concord Hall
Riversong
Aaron and Omar were both super efficient and caring about the items they were moving. Definitely plan on telling everyone I know to reach out to Square Cow Moovers. 🙂
Better movers, lower price. Travis and Caleb were experts in prepping and moving our large furniture out of a narrow (all stairs) condo and into our new house. Their equipment was clean. They were on time, friendly, professional and nothing was damaged. A+++
The most professional movers I've ever encountered. Walt even came by to ensure our satisfaction and we talked Austin BBQ. Very personable and delivered first class customer care and service, something you don't get with typical movers (they bring a truck and

…

don't care much about anything but loading and unloading). It's quite obvious Walt and his partners empower their team with a pride in ownership of the job. And here is an example. I have an executive (heavy) office desk that would not fit into the room. The guys didn't give up … they found a workaround. Travis, Bobbie and Nick moved the desk through the front window of the room. Excellent service and would never have expected such. Highly recommend SQM.

read more
tony and aaron were amazing!! super professional, kind, and hard workers! totally would recommend them and squarecow to anyone moving in the future!!
Zel, Eli, and J were awesome. I highly recommend this company. Very polite and careful. They asked me all day long for permission to do things a certain way. It got a little exhausting to give my blessing for each and every thing, but I could tell it's only

…

because they wanted me to be happy with the job they were doing. They achieved more than I thought they could and not a thing got damaged. Great group of guys.

read more
5 Checkpoints of a Happy Move

.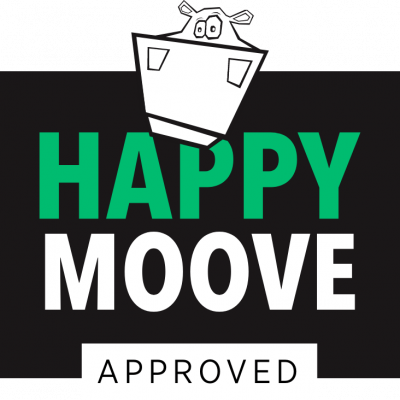 Ready to get
MOO

ving?? Get a

FREE

estimate.