Say Moo, To Your Houston Moving Company
We're not only passionate about providing reliable, high quality moving services; we're passionate about the city of Houston and all it has to offer. Houston locals feel right at home in this huge metropolis, which boasts everything from Space Center Houston to the Museum District and from Buffalo Bayou to Discovery Green Park. With deep roots and an impressive, storied history, Houston is an exciting place to call home, and we're happy to be a part of making that happen.
We're proud to be your go-to Houston Moving Company. Our offices in Katy, the Woodlands, and in Central Houston make it easy for us to help you move across the greater metropolitan area and beyond. With a comprehensive suite of moving services and equipment, we'll help you pack up, load the truck, and transport all your goods with special care.
As your dependable Houston movers, we'll take care of the logistics and the heavy lifting so you can spend more time doing the things that matter—like shopping downtown or grabbing a breakfast taco. Let us show you how Square Cow Movers can make your next move a happy one, and why our clients describe our services as friendly, professional, and efficient.
Houston Moving Company Hours
Tuesday
8:00 AM - 7:00 PM
Wednesday
8:00 AM - 7:00 PM
Thursday
8:00 AM - 7:00 PM
Saturday
8:00 AM - 5:00 PM
Serving and investing in Houston

.
Our Houston team counts it an honor to be able to serve or neighborhoods through
Happy Mooves and much more. Here are just a few things we love about being able to
serve the fine people of Houston, Texas.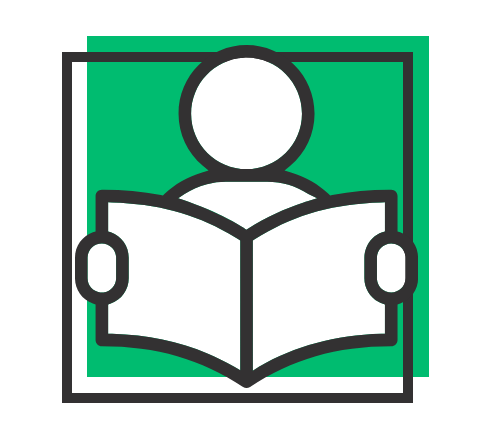 We are honored to help Literacy in the Bag foster and promote literacy amongy Houston's children and adults.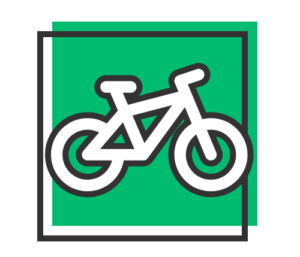 Every Christmas we get to use our trucks as Santa's sleigh and transport bicycles for kids.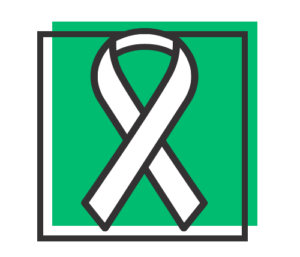 We love getting to support the Susan G. Komen Foundation every year through various events and initiatives.
Ready to get
MOO

ving?? Get a

FREE

estimate.
Below is a list short-list of some of the Houston areas we serve. As a general guide, we are able to serve anyone who lives within 50 miles Houston proper. Typically local moves are defined as any move inside these zones in which the origin and destination are less than 50 miles apart. We also offer great local-long distance rates on moves beyond the service ranges so please call us if you have any questions!
After a horrible moving experience with a moving company to move to Austin, the bar was pretty low to go from our Austin apartment to new home. However,…
We used their services today for a local move, we had 2 movers, 1 truck. Honestly, the price was expensive for 4 hours but the quality was great. They were careful, did not break anything, yet moved very quickly in this extreme heat and delivering to the 3rd

…

floor to our new apartment.

read more
Steven and his crew provided us with what was by far our best moving experience. The entire crew was incredibly professional, diligent, and expeditious through the entire process. They were incredibly careful and organized at loading up our belongings from

…

our old home and at placing them into our new home. They went above and beyond what we have experienced with other moving companies and we will be using square cow movers moving forward anytime we need to move in the future. Thanks for all your hard work! It is greatly appreciated.

read more
Have had them move me a couple times now, from a 1 bed apartment originally. Latest move went from Westlake to Round Rock 3 bedroom house. Todd and his crew were amazing.
Timely, professional, and helpful! Will definitely be using them in the future and recommending to friends.
Want more info about our movers in Austin, TX? Our transparency and trust policies provide additional information on how we run our herd.
Ready to get
MOO

ving?? Get a

FREE

estimate.
Our Houston Moving Company Services
Residential Moving
Whether you're feeling daunted by your big move from the city to the Houston suburbs, or getting overwhelmed by the idea of moving down the street, your Square Cow Houston movers have got you covered. We can reduce your stress and help you make your new spot a home-sweet-home by packing up our 26 foot box truck and transporting your belongings safely.
Commercial Moving
Need a Houston moving company with a first-rate commercial moving reputation? Square Cow Movers is your answer. With professional and efficient moving services, we can help your move to a new office space—or the opening of your new business—go smoothly and successfully.
Long Distance Moving
Long distance moving can be a formidable task. If you need first class Houston movers to help you get the job done and handle the logistics, we're the ones to turn to. We have guaranteed loading and unloading dates so nothing's left to chance. We even pledge that we won't mix your stuff with other clients' to keep it safe and secure. Our movers are the ones you'll be dealing with from the first day of planning through the moving date, so you can rest assured that your move is in the right hands.
Packing Only Services
Dreading the packing process? Let us pack your stuff so you don't have to. We'll bring any packing materials needed and handle your items with extra care, so you can cross that task off your to-do list and get one step closer to making your big move.
Packing Materials
With everything from stretch wrap, paper packing, and boxes to pads, tape, and wrapping, we are the Houston moving company with every essential material you'll need.
Labor Only
You take the keys, but let us help you fill up the truck. We can lend some muscle—and some dollies and moving blankets—to load and unload your goods with the experience and know-how to prevent them from getting damaged. You can drive the truck yourself to your new H-town home.
Apartment Moving Services
Are you moving out of an apartment? 1st floor, 2nd floor, 3rd floor, or even more!! We can help you either way. Look at our apartment services to the button on the right for more details. 
Why Our Moving Company Loves Houston!
As one of America's largest cities, Houston is a popular destination for tourists and business people alike, but it's the residents of Houston who truly make it a desirable place to be. To start, the food can't be beat. With everything from chicken and waffles, to barbecue, to Cajun crawfish, everyone can find a meal they love in Houston. We love the annual events that add a dynamic flare to this vibrant town, like the Houston Livestock Show and Rodeo, and smaller music shows that draw in local crowds. H-town boasts a buzzing nightlife and a cultured downtown with museums and nightclubs alike. For a more relaxed evening, Houston residents can grab a blanket and catch a free (yes, free!) show at Miller Outdoor Theatre, a mainstay of the city for many years.

The Bayou City is a beautiful one, and we're proud to call ourselves an upstanding Houston moving company. From South Houston, to Katy, and up to the Woodlands, we love the city in and out and provide accessible, efficient moving services with multiple local offices. We show our love for the local area and honor Houston's culture by joining up with philanthropic endeavors throughout the Houston area and beyond. Through the Literacy in the Bag program, we partner to help promote literacy in children and adults throughout the city and redistribute books across the region. Through Bikes for Tykes, we get to use our trucks for the best purpose—as Santa's sleigh—and drive bicycles around as presents to local children. We're also proud to be involved with the Susan G. Komen Foundation, which boosts access to resources for breast cancer patients and advocates for breast cancer research.

We're proud to be a part of this epic city that so many call home, and we'd love to help you do the same. If you're looking for Houston movers that will make your move a happy one, you're in the right hands with Square Cow Movers.
5 Checkpoints of a Happy Move

.