We have a cow being your South Austin Movers
.
Say Moo, To Your South Austin Moving Company
We're not just a moving company; we're a group of people who are devoted to providing excellent customer service and passionate about the areas we serve. We love being able to provide a full suite of moving and storage services to the people of South Austin, one of the awesome regions we love to call home. South Austin brings its own flare to Texas, with delicious eats, tasty craft beers, beautiful outdoor spaces, and that down-home Texas feeling we've come to know and love. South Austin residents know that their hometown is more than just a town; it's a place to unwind, escape the Austin crowds, and embrace a slower way of life among vast green spaces and cozy residential suburbs.
As a family owned business that got its start in Texas, you can rest assured that our top priority is the satisfaction of our South Austin clients. Whether you live in or are moving to Kyle, Buda, San Marcos, or anywhere else in the South Austin region, we're proud to be your go-to South Austin movers. Our goal is to make your moving experience as streamlined as possible, and we've handpicked each member of our South Austin moving team to make sure everyone you work with shares our values. With transparent pricing, fair rates, and a nearby South Austin office, we'll take the stress of moving off your plate—so all you have to worry about is meeting your awesome new South Austin neighbors.
Square Cow South Austin Hours
Tuesday
8:00 AM - 7:00 PM
Wednesday
8:00 AM - 7:00 PM
Thursday
8:00 AM - 7:00 PM
Saturday
8:00 AM - 5:00 PM
Want more info about our movers in Austin, TX? Our transparency and trust policies provide additional information on how we run our herd.
Our South Austin Moving Company Services
Residential Moving
Any move, no matter the distance, can be stressful. We'll handle the logistics and the heavy lifting to make your moving experience as stress-free and simple as possible. With our residential South Austin moving services, you can rest assured your belongings are in good hands. Now you can focus on making your new spot feel like home-sweet-home—and finding the best nearby food truck for lunch.
Commercial Moving
Are you opening a new business venture in South Austin, or uprooting your office and moving to a new workplace in the area? We've moved locations ourselves and have years of experience in commercial moving. We'll deal with all the details for your move and make the transition as smooth as possible, so you can get right down to business setting the tone for success at your new office space.
Long Distance Moving
Nothing is more daunting than a long distance move. We can help you pack up your things, coordinate moving dates, and drive the truck across state lines—or even across the country. We provide our customers with guaranteed loading and unloading dates, so nothing remains a question mark. We pledge not to mix your stuff with other clients' belongings, so you can be sure your things are safe. You'll even be dealing with our same team members from start to finish to help prevent inconsistencies and confusion along the way.
Packing Only Services
We know, we know. Nobody likes to pack…Except for us. We love packing! And we're good at it. We'll bring any packing materials needed and wrap your things carefully to prevent damage. No item is too big or small for us to handle, and we'll give all your belongings extra care so you can cross packing off your to-do list with worry-free confidence.
Packing Materials
We are the South Austin movers with everything you might need for your big move. We're your one stop shop for packing materials, and we've got it all: boxes, dollies, moving blankets, stretch wrap, paper packing, pads, tape, wrapping, and more. 
Labor Only
Interested in driving the truck yourself, but need some help loading it up? Give your back a break and hire our South Austin movers for labor-only services. We can help you pack up your belongings, carry heavy items into and out of the truck, and make sure moving day goes without a hitch.
Apartment Moving Services
Are you moving out of an apartment? 1st floor, 2nd floor, 3rd floor, or even more!! We can help you either way. Look at our apartment services to the button on the right for more details. 
Ready to get
MOO

ving?? Get a

FREE

estimate.
Why Our Moving Company Loves South Austin!
It's the people of South Austin that bring culture and life into the South Austin streets and make it such a great place to live. South Austin's music scene is as lively as ever, and residents can catch live shows regularly at large venues like the Long Center for the Performing Arts, as well as more intimate spots like pubs and saloons. South Austin is home to the Austin Art Garage, a Texas gem and a unique and beautiful spot to find original art produced only by local artists. The region's natives know that South Austin is one of the best spots for vintage shopping, with old-school boutiques and bohemian finds you won't see anywhere else.
We love to head outdoors and take a stroll through the Lady Bird Johnson Wildflower Center, hike in Mary Moore Searight Metropolitan Park, decompress on the grass at Zilker Park, or go for a swim at Barton Springs Pool. South Austin residents can also get their outdoor fix a different way—by choosing one of the area's many restaurants with expansive patios that make for a relaxing meal under the sky. Whether it's a taqueria, Tex-Mex joint, barbecue spot, or even a sushi bar or food truck, you can't go wrong with South Austin food. The region is a well-known hub for tasty sips including craft coffee and beer, so you can start the day off right or cap off a perfect evening with a fresh brew.
As a reliable South Austin moving company that clients describe as friendly, professional, and efficient, we're excited to help you with your next move. We love South Austin and all it has to offer, and we're proud to help the people of this town with their local and long-distance moves. If you're looking for a seamless process with solid results, call your local Square Cow South Austin movers, and let us make your move a happy one.
Ready to get
MOO

ving?? Get a

FREE

estimate.
South Austin Service areas
Below is a list short-list of some of the Austin areas we serve. As a general guide, we are able to serve anyone who lives within 50 miles Austin proper. Typically local moves are defined as any move inside these zones in which the origin and destination are less than 50 miles apart. We also offer great local-long distance rates on moves beyond the service ranges so please call us if you have any questions!
In addition to all of our great moving services, we are honored to also provide storage services for our Austin locals!
These guys are great! We had a lot of bumps in the road with this move and they went above and beyond to help us get it all done! They took great care of our belongings! Not a scratch on any of our stuff or walls! Hopefully I won't move again anytime soon but

…

I would highly recommend them to anyone that is! Friendly, polite and amazing customer service!

read more
The best! Don't look any further, what a professional group of people who handle do their jobs so well.
Square Cow Movers was absolutely amazing for our move. The crew was so polite, professional, and efficient. Reasonably priced and so careful with our items. Highly recommend. Thank you!!
Great moving experience. Everyone was very courteous and professional. I would definitely use them again.
Great service provided from the whole crew. If we have the chance will definitely use again. thank you! Awesome crew!!
Serving & Investing in Austin Since 2007

.
Our team considers it an honor to be able to serve our neighborhoods through
Happy Moves and much more. Here are just a few things we love about being able to
serve the fine people of Austin, Texas.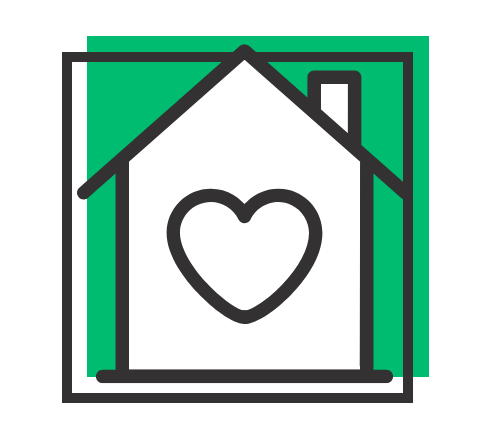 We are honored to help Literacy in the Bag is a community foster and promote literacy in Houston's children and adults.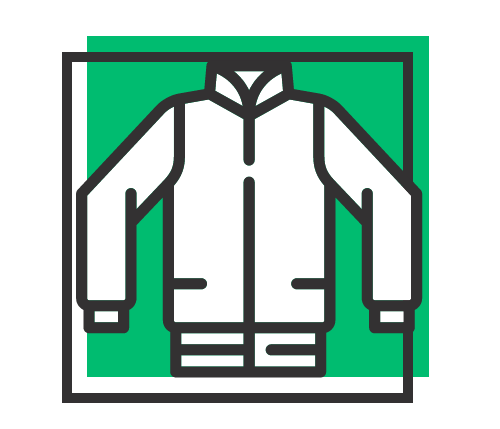 This winter event we get to help provide coats for children in our local community.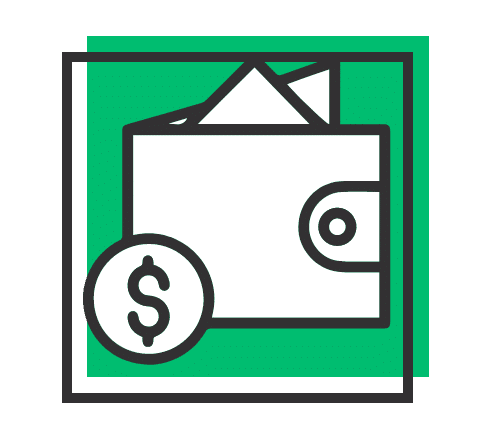 We love getting to support the Susan G. Komen Foundation every year through various events and initiatives.
5 Checkpoints of a Happy Move

.