Say Moo, To Your Dallas Moving Company
We are your friendly and efficient Dallas moving company. We love helping you call Dallas your hometown, and we're happy to call it home for us, too. With everything from the prestigious Dallas Museum of Art where you can appreciate a wide range of artistic masterpieces, to epic bars where you can grab some frito pie and cheer on the Cowboys at AT&T stadium, Dallas is a unique and vibrant place to live. The city has tasty eats, delicious brews, and a bustling downtown area all with that down-home welcoming Texas vibe.
Dallas natives take pride in the huge metropolis that they call home, and we're proud to help residents move throughout the local region. With offices in Southlake and in McKinney, we offer a full suite of storage and moving services to the Dallas-Fort Worth and North Dallas areas. If you're planning on moving around Dallas in the near future, give us a call. As your go-to Dallas movers, we'll pack your moving boxes, load up the truck, and transport your stuff carefully to your new home—so all you have to worry about is finding the best nearby spot for a frozen margarita.
Dallas Moving Company Hours
Tuesday
8:00 AM - 7:00 PM
Wednesday
8:00 AM - 7:00 PM
Thursday
8:00 AM - 7:00 PM
Saturday
8:00 AM - 5:00 PM
Want more info about our movers in Austin, TX? Our transparency and trust policies provide additional information on how we run our herd.
Our Dallas Moving Company Services
Residential Moving
Moving to a new Dallas neighborhood, or even just down the street? It doesn't matter how close your new spot is; moving is stressful no matter the distance. Let us use our equipment to transport your belongings safely and show you why our clients call our moving services professional, personable, and positive.
Commercial Moving
We've moved offices ourselves and we understand the complexity of moving a business. If you're opening a new workplace or just moving to a larger office, we'll take care of the logistics and help coordinate everything from start to finish for your commercial move.
Long Distance Moving
We've got years of experience moving our clients beyond the Dallas limits and even across the country. Moving long distance can be a daunting task, but your Dallas movers have you covered. We'll provide guaranteed loading and unloading dates, and we pledge that we won't be mixing your stuff with other clients'. If you want a stress-free move where you'll be dealing with our people from start to finish, let Square Cow Movers be the ones to help you call your new place home.
Packing Only Services
Let's face it; nobody likes to pack. If you want to save time and check packing off your to-do list, let us do it for you. We'll wrap up your fragile items and pack your belongings in a smart and protected way, so you can focus on making your new house or apartment feel like home-sweet-home.
Packing Materials
We've got all the packing materials you might need, like stretch wrap, paper packing, pads, tape, and wrapping, as well as larger items like dollies and moving blankets. Oh, and don't forget the boxes. Lots and lots of boxes. 
Labor Only
For residents who would rather drive the truck themselves but need assistance loading it up, we're happy to lend a helping hand. Our polite and professional Dallas movers will come by and do the heavy lifting so you don't have to worry about loading and unloading alone.
Apartment Moving Services
Are you moving out of an apartment? 1st floor, 2nd floor, 3rd floor, or even more!! We can help you either way. Look at our apartment services to the button on the right for more details. 
Why Our Moving Company Loves Dallas!
We love all that Dallas has to offer, and we're proud to be your go-to Dallas moving company. Whether it's a night at the Dallas Symphony Orchestra, a blues concert in Deep Ellum, or a low-key show at Poor David's Pub, the sounds of Dallas are cultured and beautiful. The murals throughout the city give it a unique, eclectic vibe and add to its artistic flare. We can't get enough of the city's amazing food, with everything from barbecue to Tex-Mex, and nothing feels like home as much as an amazing slice of Dallas pecan pie.
Local residents know that the city's various annual events bring excitement and pride to the metropolitan area of Dallas. The Saint Patrick's Day parade along Lower Greenville Avenue and the Halloween Zombie Walk in the Arts District are just two examples that bring extra life into the busy downtown streets. Head on over to the State Fair of Texas or grab your ticket to the Red River Showdown at the Cotton Bowl to show your Dallas pride. Got the kids with you? The Dallas Zoo and Children's Aquarium Dallas can't be beat. Or for a more relaxed outing, head on over to Klyde Warren Park to chow down a food truck lunch and watch the dog park pups romp around.
As your professional, efficient, and friendly Dallas movers, we're happy to help the people of Dallas move to new homes, and to help new residents move into the Dallas area. We love to give back to the Dallas area, and by partnering with the Susan G. Komen Foundation, we're helping raise awareness and improve resources for breast cancer patients through fundraising events and initiatives. From Southlake to Frisco to downtown Dallas, we think there's no better place to call home, so come show us your Cowboy pride and let us help you make your Dallas move a happy one.
Ready to get
MOO

ving?? Get a

FREE

estimate.
Below is a list short-list of some of the Dallas areas we serve. As a general guide, we are able to serve anyone who lives within 50 miles Dallas proper. Typically local moves are defined as any move inside these zones in which the origin and destination are less than 50 miles apart. We also offer great local-long distance rates on moves beyond the service ranges so please call us if you have any questions!
In addition to all of our great moving services, we are honored to also provide storage services for our Dallas locals!
Ready to get
MOO

ving?? Get a

FREE

estimate.
I originally gave a 1 star review as one of the moving trucks blocked our place of business during a move the other day for a few hours.
I reported it to the management of Square Cow as the actual employees responsible for the move were not helpful with

…

our issue.
Since then, I received a call from the operations manager, and we were all surprised today at our clinic by the Operations Manager taking the time to come in to our place of business with a hand written apology note, Starbucks gift cards for our entire staff, and a box of Christmas candy.
I am blown away by the care shown by Square Cow Movers in responding to my complaint. Customer Service goes a long way with me and they hit it out of the park today….thank you for showing that you care very much about your reputation.

read more
Great job! Andrew and Paul veryProfessional and pleasant to work with. They took great care to take ofall that was being moved. Thank you!!
So happy I chose Square Cow Moovers, and have referred them to many friends. Royal and Roger made the experience good because of their attention to detail and for going out of their way.
These guysJacob, Daniel, Cleo proved that teamwork makes the dream work. They accomplished in just a few minutes what would've taken me hours to do. I appreciate how efficient and professional they are.Thanks!
Great company to work with. Kept me up to date with everything going on and very professional. Would use again or recommend to anyone. Gus Bauer was my sales representative and made every thing as smoothe as could be! Thanks Gus!
Serving and investing in Dallas

.
Our Austin team counts it an honor to be able to serve or neighborhoods through
Happy Mooves and much more. Here are just a few things we love about being able to
serve the fine people of Houston, Texas.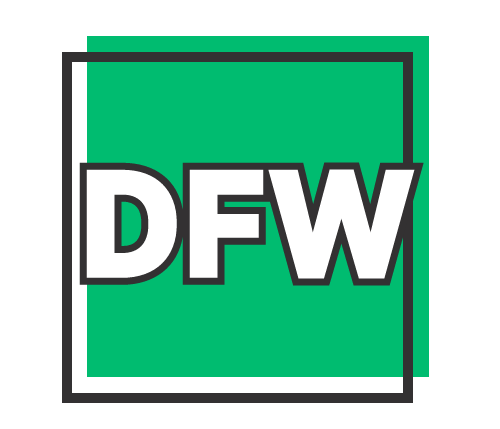 Did you know that DFW Airport is the 3rd largest airport in the world?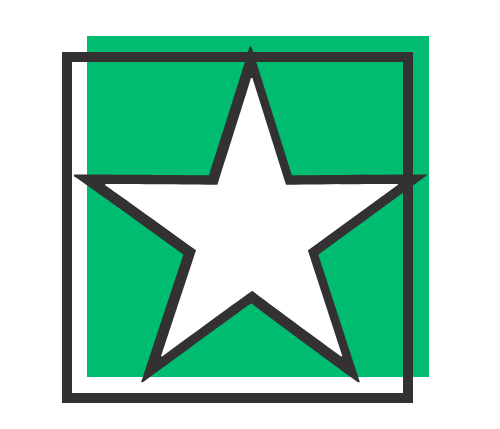 Fan or not, it's hard not to be proud of being home to "America's Team"!
We love getting to support the Susan G. Komen Foundation every year through various events and initiatives.
5 Checkpoints of a Happy Moove

.