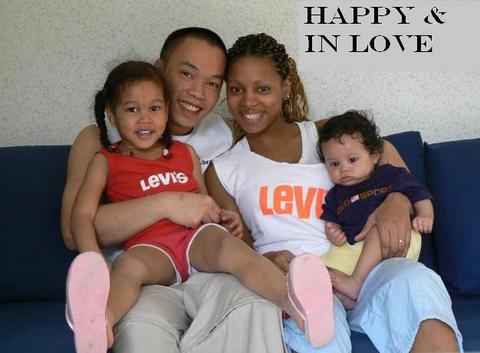 If you've got a move on the horizon this year, it's best to start planning sooner rather than later. We know you're not looking forward to it, but moving doesn't have to be such a hassle. Let's discuss how to put together a plan that will make relocating your family as smooth and stress-free as possible.
Start Planning Early
You know how there never seems to be enough time in the day? When you're trying to plan a move on top of everything else, you'll need ample time to take care of it all. Give yourself at least two months to find a new home if you haven't done so already. If you're buying then you'll need an extra month for closing.
While you're searching, you can start getting your plan in place for everything else. To avoid feeling rushed allot at least a month for packing up and taking care of everything that's associated with changing your address.
Get Everything Down on Paper
All good plans start in your head, but they should end up on paper. In our electronic world, paper could be a Word doc, Excel spreadsheet or an app. No matter what way you want to get your plan down on "paper," the important part is that you get it documented in a way that's easy to update and share with others.
Break the plan out into the big milestones and list all the tasks for each one with an estimate of when each task needs to be done. For example:
Milestone – Find a House
Milestone Tasks:
Get pre-approval for a loan (May 1)
Tour neighborhoods (May 15)
Find an agent to work with (May 18)
Create a list of house must-haves (May 18)
Search for homes in top neighborhoods (May 19-)
Tours available homes (May 22-)
Make this master task list as detailed as possible, and keep in mind that anytime one milestone timeline changes others will probably need to be updated as well.
Put Together a Packing Plan
One of the most time consuming parts of moving is getting everything packed up. A packing plan will help you keep everything in order and as efficient as possible. Your plan should give you at least a month to get everything done. The packing list will include milestones like:
Creating a schedule for when rooms will be packed up.
Creating an inventory of everything in your house.
Scheduling time to clean things up before packing them away or donating items.
Getting all your supplies.
Schedule Account Setups
All your accounts need to be updated before you make your move, but the timing needs to be right.
Mail – You can change your address with the USPS by picking up a paper form at any location or electronically online. It's going to take a little time to process, so this should be taken care of a couple weeks in advance.
Utilities – How quickly your utilities can be set up depends on where you live. Call at least a few weeks in advance to request that the utilities be set up the day of your move in or the day before. If you do this early you shouldn't have a problem getting everything turned on in time, and if you're using the same provider you may be able to simply switch service to the new location.
Internet, Phone and Cable – Call your preferred provider a few weeks out and request to have service set up within a couple of days of moving into the new home.
Security Systems – Call within a week or two of moving to change the location on your account and schedule an installation of the security system in the new house.
Financial Accounts – Your bank and credit card companies will need to know that the address connected to your account has changed. This should be easy for them to update, so contacting them within a week of moving should provide ample time.
Head Off Family Drama Before It Happens
Moves are stressful for everyone, which can lead to a lot of family drama. You may not be able to avoid all of the trying situations, but you can plan for them. Work in time to unwind during the move – you may even want to add it to your master task list. Focus on activities that help relieve stress, like batting cages, video games, bowling and other physical games.
Also plan to address problems as soon as they occur. One way to head off problems before they get big is to have weekly family meetings. This will give everyone the chance to vent and for problems to be solved.
With a well laid out plan, moving doesn't have to be such a hassle. Explore the rest of the blog for more tips and advice on getting your family through a big move.
Image Source: guillmon9005.deviantart.com/art/Black-and-Asian-Family-LOVE-192090116
Original Source: https://squarecowmovers.com/creating-a-strategic-moving-plan-for-relocating-your-family