If you're considering a relocation or have already made the decision to relocate, there are a lot of things going through your mind right now. Relocating is a life-changing event for you and your family members that requires careful consideration.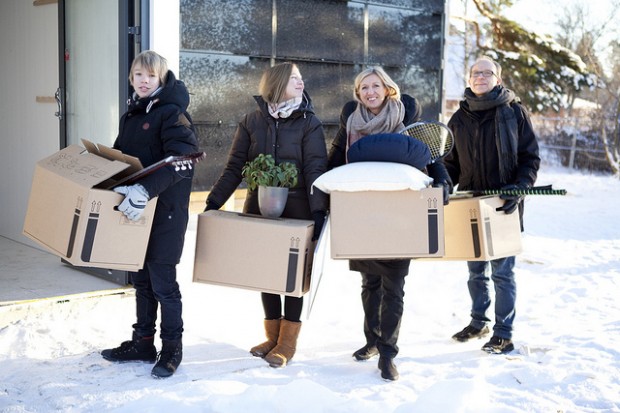 At Square Cow Movers, we're all about making a move as easy as possible for people. The list below was developed to help you wade through all the big considerations connected with a relocation.
1. School Districts and Educational Opportunities – Education is one of the most important things in life for both yourself and your children. Before relocating, consider what educational opportunities are available and the quality of the institutions. In bigger metros like Houston or Austin, school districts vary from one area to the next. Take the time to research local school districts and higher education institutes before deciding where you want to live.
2. Actual Space Needed for Your Family – Is your family growing or getting smaller? Does the size of your previous home meet your needs or does the square footage need to change? Consider your family's needs now and in the future to find a home that will meet your needs for the long-term. Don't rule out any possible scenarios, such as the possibility of adult children or parents living in the home at some point in time.
3. Your Kids' Relationships and Social Activities – A relocation can be great for your career, but your kids don't see it that way. They can feel like they are being uprooted against their will and have no control over the situation. Kids will be focused on the friends and social experiences they are losing, which is partly how they are creating an identity for themselves. Let your kids know that you understand the move will affect their friendships and extracurricular activities, and that it is something you have considered. It's important that they know they aren't being overlooked and the things they care about do have value in the decision.
4. It Will Take Time to Regain Stability – The presence of friends and family, being settled in a home, having an established routine and security in your job all gets disrupted during a relocation. It will take time to get back to the stability you had before, which can be difficult for some people. Mentally preparing for it in advance can make the instability easier to deal with.
5. Whether or Not Your Company's Relocation Services Can Help with the Move – Relocating your family can be an expensive endeavor, and if your company offers relocation services they could help alleviate the burden. However, there may be some stipulations that make them less attractive. Some companies will cover the expense, while others will simply get you a discount if you use particular service providers. Do your homework, and if you aren't comfortable using their providers branch out on your own. Saving a few bucks usually isn't worth dealing with providers that aren't professional and do a subpar job.
6. Activities You Can Enjoy with Your Family in the New Location – A relocation isn't all about work. You and your family will have to live in a new city that might be completely unknown to you. One great way to decide if a relocation is going to be a good fit or to get acquainted with your new city is to research family activities. Find a few things that are similar to activities you enjoy in your current city, as well as a few new things the family hasn't yet been able to try.
7. Weather Conditions During the Move – Where you're at now could be dramatically different than the city you're relocating to. In Central Texas the summers start early, and it's hotter than many other areas of the country. During the winter, it could be mild or there could be a freeze when you move in. During the spring, you may have to watch out for hail. Once you know when you're moving, take a look at the typical weather trends and plan accordingly.
Every family's situation is different, so there will be many other things to consider when relocating. However, the seven considerations above are things every family will likely encounter at some point. It's best to think them through as early as possible to ensure you're making the best decisions for your family.
Image Source: www.flickr.com/photos/49698805@N06/5366489827
Original Source: https://squarecowmovers.com/7-things-to-consider-before-relocating-your-family