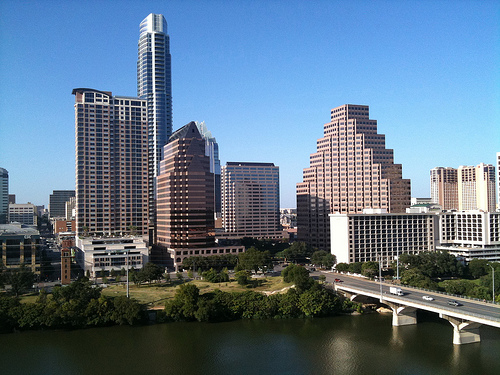 Even if you haven't found a new office yet, putting together a strategic moving plan is a must for those that want the move to go as efficiently as possible. Here are six strategies for creating a rock solid moving plan for your business.
Timing is Everything
The last thing you want is to have to handle the move right in the middle of a huge project or during the high season for your business. If you can project when your business will have a little more downtime that's when you want to schedule the move. Additionally, if your business isn't opened on the weekend this is the best time to have Austin movers get everything over to the new office for a fresh start on the following Monday. That way there is next to no downtime.
In addition to work-related schedules you'll also need to consider the timing of the old lease/loan payment and the new one. Can your company afford overlap that requires you to pay for both places at once? What are the options if you find the perfect new office, but it's not available whenever your old lease is up? What if they require an immediate move in? If you've already thought these things through you'll be able to make quick decisions and avoid getting the business into a precarious financial situation.
Appoint Someone as the Moving Coordinator
With so many moving pieces it's easy for things to slip through the cracks, especially if multiple people are orchestrating the move. Having an established move coordinator will cut down on the confusion and make things more efficient by allowing this one person to take ownership of the project and delegate tasks to others. Everyone in the office will also have a go-to if they need any information. It's important to give the moving coordinator the time and leverage needed to handle the job.
Keeping Employees in the Know
As alluded to above, keeping employees informed about what is going on each step of the way is an important rule of thumb. Employees can help keep clients up-to-date, help out with the move and plan their own calendars accordingly if they have a heads up on the progress. Have the moving coordinator send out a company-wide email at least once a week to keep everyone in the loop. Once an actual date is set for the move, your employees should be the first to know.
Consider Insurance for the Move
Home moves can involve expensive items, but they usually pale in comparison to the assets and equipment that's involved during an office move. Luckily, there are many different options for insuring everything during a move. You can choose plans that ensure valuables during transit, while they're stored or once items are in the new office.
Moving insurance will protect you in the event anything is damaged, lost or stolen during the move. An umbrella option will give you coverage for everything, but it is also possible to get individual insurance policies on individual items.
Vet Austin Movers
Unless you plan to make the move on your own, you'll need to start researching Austin movers long before moving day. There are a lot of logistics involved with an office move that you may never have had to handle when moving between residences. Experienced Austin movers that can minimize the downtime of your operations can actually save you money despite the added expense. Ask for recommendations and specifics about their corporate moving experience as well as their insurance coverage.
Come Up with a Layout Before Moving Day
Create a firm layout before you start moving everything into the new office. Ask management or the previous owner for a floor plan. If they don't have one, take measurements of each area and create your own for free using a service like Floorplanner.com or RoomSketcher.com.
Once you have your floor plan, make notes on where each piece of furniture and equipment will be. This makes moving day much quicker whether or not you hire Austin movers, and it minimizes the amount of rearranging you'll have to do.
Image Source: www.flickr.com/photos/stuseeger/4852016302
Original Source: https://squarecowmovers.com/creating-a-strategic-moving-plan-for-relocating-your-business