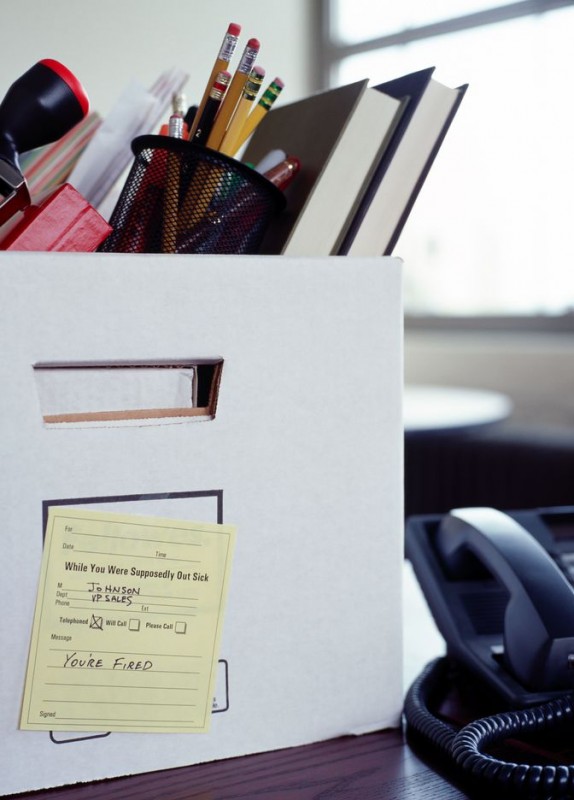 During an office move employees typically won't have to worry about packing anything up before the movers arrive except for their desk. There's a real art to packing up different items and keeping everything organized so you can get back to business quickly. Keep reading to get tips on moving everything out of your desk and into a moving box.
Desk Moving Tip #1 – Figure Out if Things are Staying in Drawers
It could be easiest to simply leave most items in your desk drawers then either tape or lock them up so the drawers don't open. You may need to discuss this with the office movers to determine whether it's best to pack it all up or keep things where they are. Even if you decide to leave things in drawers take out anything that's fragile, and pack it up separately to avoid breaks.
Desk Moving Tip #2 – Use Plastic Containers Instead of Cardboard
Office desks tend to have a number of electronics and important paperwork. A plastic packing container offers better protection all around compared to cardboard. You'll also help reduce waste by using less cardboard boxes.
Desk Moving Tip #3 – Use Specialized Boxes for Electronics
If you have a computer monitor, printer or scanner it's best to either use the original box it came in (if you have it) or to get boxes that are fitted for the equipment. Investing in specialized packing materials for expensive pieces of equipment is worth it in the long run, because damaged equipment is not only costly to replace it can hinder your work as well.
Desk Moving Tip #4 – Pack Heavy to Light
Anytime you're packing whether it's your desk, a kitchen, a bathroom, etc. pack heavy to light. That means all the heaviest items should go in first. Start with flat items like books then build up.
Desk Moving Tip #5 – Contain the Cables
Cables can make such a mess during and move, and desk moves tend to have a lot of them. Use zip cords or twist ties to tie up cables before wrapping and packing them. At the very least wind the cable around the item so that it's not hanging loose.
Desk Moving Tip #6 – Get Special Boxes for Your Files
If you're moving files keeping things in order is extremely important. There are special letter file boxes and legal file boxes that can be used for these types of items. The legal file box is going to be slightly bigger and holds paperwork that's larger than the standard 8"x10" sheets. With these boxes you don't even have to remove papers from folders. The folders can hook into the edges of the box just like they do in a file cabinet. Pack these boxes nice and full so that papers stay in place and there's no chance of the box getting crushed in transit.
Desk Moving Tip #7 – Use Packing Paper
Any items that are breakable or have hard surfaces should be wrapped in packing paper before being put in the box. These include items like staplers, phones, awards etc.
Desk Moving Tip #8 – Don't Load the Box too Heavy
People are often tempted to try and fit everything from their desk into a single box. It's preferable to go with two boxes instead of squishing things together and overloading the box.
If your business is making an office move give Square Cow Movers a call. We specialize in commercial moves in Central Texas and have moved businesses into almost every space imaginable. We can even do the desk packing for you!
Original Source: https://squarecowmovers.com/the-proper-way-to-pack-up-a-desk/