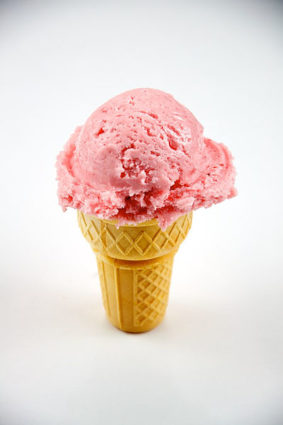 We really, really love ice cream, as in we love it so much we wrote two different blogs about the Austin Ice Cream Festival last year. You can find them here and here. Now is The Woodlands turn to take part in something sweet! The All American Ice Cream Festival is coming to The Woodlands this Saturday, June 28, 2014.
We know that kids are all about the ice cream, that's why admission for kids under three is free! Children ages 3 to 9 can attend the All American Ice Cream Festival for the reduced ticket price of $5, while admission for ages 10 and up is $10. Eat all the ice cream you want while at the festival. If unlimited ice cream and fun family activities aren't enough to draw you to the festival, then consider the cause.
The festival benefits the Children's Cancer Recovery Foundation. This nonprofit assists the families of kids under age 18 who are dealing with the hardships of a cancer diagnosis. The Foundation's goal is to improve the mental, emotional and social well-being of these children and families while helping to minimize the devastation that cancer can cause. A day to eat all the ice cream we want while also supporting a great non-profit, the Children's Cancer Recovery Foundation, where can we sign up?
Here are 5 reasons why cows love ice cream!
-Our favorite flavor combination is…chocolate and vanilla! We can't help it, these two flavors remind us of our black and white spots.
-When we aren't chilling in the barn, we are grazing on our favorite outdoor grass buffet. When we are outdoors ice cream helps cows to beat the Texas heat.
-We aren't naming names (okay maybe we will) but cows are practically brand ambassadors for ice cream itself. A few ice cream companies that use cows in their logo include: Amy's Ice Cream, Blue Bell Ice Cream and Skinny Cow.
-Cows and ice cream are forever linked in a cause and effect chain. Cows produce milk, ice cream is made with milk and…you get the picture. Cows->Milk->Ice Cream!
-Did you know that when cows eat ice cream there are no cow-lories involved. True story.
We wish everyone could enjoy a day of eating all the cow-lorie free ice cream they want! Find out more about the All American Ice Cream Festival in The Woodlands here.
Image: http://en.wikipedia.org/wiki/File:Strawberry_ice_cream_cone_(5076899310).jpg
Original Source: https://squarecowmovers.com/the-all-american-ice-cream-festival-in-the-woodlands-texas/