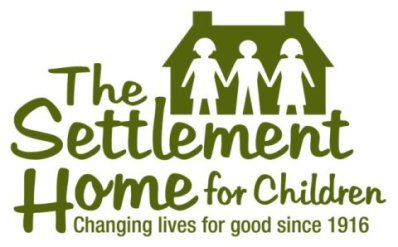 Square Cow Movers is all about being neighborly and giving back to the community whenever their expertise needed. Last year the Austin moving company found themselves smack dab in the middle of the Annual Settlement Home for Children Charity Garage Sale. As you can imagine there was a lot of sale items to haul around, but the movers were more than happy to meet the challenge.
This year Square Cow Movers is doubling its participation and will have four trucks and 8-10 guys volunteering for two days. On October 24th and 25th the guys will help The Settlement Home for Children get geared up for the big event by hauling and unpacking donated goods at the Parmer Event Center. With 21 different merchandise departments they have their work cut out for them. But it's work the guys are glad to take on since it helps a local charity that's been helping kids in need for nearly 100 years.
About the Annual Settlement Home for Children Charity Garage Sale
As the holiday season fast approaches the Annual Settlement Home for Children Charity Garage Sale gives shoppers the chance to begin the gift hunt early and get the holidays off to a heart warming start. It's retail therapy that feels really good knowing that 100% of the proceeds will go to The Settlement Home for Children.
When: November 1-3, 2013
10am – 5pm (Sunday Box Sale begins at 3pm on the 3rd)
Where: Parmer Event Center
900 Barton Springs Rd.
Austin, TX
This year there will also be a preview party on October 30th. The party will give shoppers a chance to check out the goods before they go on sale. Last year around 25,000 people showed up to shop so there will definitely be competition for the high demand items. You can purchase tickets for the party at www.settlementhome.org.
You Can Donate, Volunteer or Become a Sponsor Too
There are plenty of ways to support The Settlement Home for Children beyond shopping. Square Cow Movers is pitching in because it takes a lot of work to put on such a big event. You can help too!
Donate – The garage sale isn't possible without goods to put on the shelves. If you have clothes, electronics or home goods that are sitting around unused why not donate them? You can arrange for the organization to come by and pick items up or you can drop them off on Mondays from 9am to noon at their warehouse located at 1600 Payton Gin Road, 78758.
Volunteer – Follow Square Cow Mover's lead and sign up to volunteer for this worthy cause. If you have a few hours free to help out at the Garage Sale, please email [email protected]
Become a Sponsor – Sponsors help make the charity garage sale possible. Interested in learning more? Contact The Settlement Home for Children via email at [email protected]
About the Settlement Home for Children
The Settlement Home for Children began in 1916 as a way to provide much needed childcare for working families. Today, it is one of the leading children's agencies in Texas.
Their Mission: To promote healing and growth in children, young adults and families by providing a continuum of care, support and resources.
The organization started out as the Girls' Settlement Home, but quickly grew to include programs for boys as well. Throughout its history The Settlement Home for Children has been extremely influential in the state, playing a foundational roll in establishing the first Junior League of Austin and also helping to create what would later become the Child and Family Services Agency as well as the United Way of the Capital Area.
Original Source: https://squarecowmovers.com/square-cow-movers-helps-out-at-the-settlement-home-for-children-charity-garage-sale
Image Source: www.settlementhome.org/