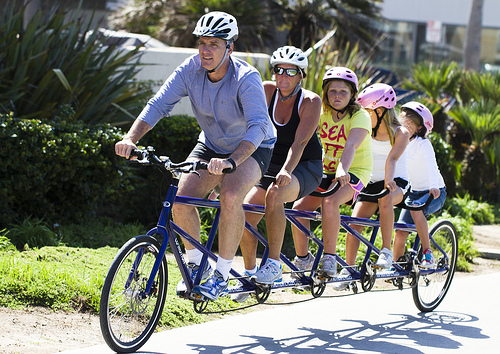 What are your goals for your family in the New Year? Is moving a part of the plan? Well then we've got a few resolutions for you!
Whether you are relocating for work or just need more space for a growing family, making a move is a big deal for everyone in your home. The suggestions below are goals designed to get all your household members ready for the big day.
Goal #1 – Find a Home That Works for the Whole Family
Sure you'll be paying for it, but everyone is going to have to live together in the new house. When you're looking at new homes online and in-person, get the whole family involved. Ask for your kids' opinions, and make the decision as a family. It will get everyone invested and excited about the new home they helped to pick out.
Goal #2 – Ease Your Kids Into a New School
For kids, the biggest part of the move is going to be starting a new school and having to make more friends while still wanting to keep connected to their old friends. You can start easing your kids into a new school system before you even move by checking out the district online and touring the different school options. If there's more than one school your kid could potentially attend, discuss the matter with them and decide together which school will be the best fit.
Goal #3 – Work in Family Fun Time at Least Once a Week
Enjoy at least one family outing a week so everyone can unwind and forget about the stress of the move for a few hours. If you're moving away from your hometown, this can be a way of doing the fun activities you never got around to or your favorite ones that you'll miss when you're gone.
Goal # 4 – Come Up with Personal Packing Plans
Packing is the most time-intensive part of a move, so getting started early with a well-thought-out plan will help alleviate some of the stress. You'll want your plan to cover:
Priority list for what needs to be/can be packed first and what needs to wait until the very end.
Time for going through everything to donate, sell or trash items that are no longer used or broken.
Who will be responsible for packing up different rooms. Will your kids be in charge of packing up their own rooms? Will you and your spouse work together on shared spaces, or will you each be responsible for different spaces?
Everything that needs to be packed up in an overnight box for the first few nights in the new house.
Goal #5 – Create an Unpacking Strategy
After all the time and energy that it takes to pack up and move, it's easy to fall into an unpacking trap where boxes sit around and rooms are half set up for weeks. To circumvent the situation come up with an unpacking strategy for getting the whole house set up within the first week. Take it one room at a time and include the entire family in the unpacking efforts. After seven days, you'll feel much more settled and you can start enjoying your new home.
Do you have a few other moving goals in mind? Share your 2014 moving resolutions on the Square Cow Movers Facebook page.
Image Source: www.flickr.com/photos/nathaninsandiego/7835565764
Original Source: https://squarecowmovers.com/new-years-moving-goals-for-the-whole-family