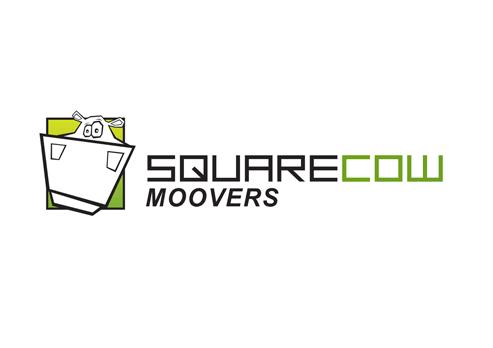 Being that we're cows, we know a thing or two about branding. As far back as the old days in ancient Egypt people branded their livestock to show who an animal belonged to. Today, the idea is still the same.
Branding is used to create an identity. It's essentially your stamp that goes on everything connected to your business. It's a symbol of what your business does, what you stand for and who you are. Every business, even one as small as a farm, has to build their unique brand if they want to survive and thrive.
Take the Square Cow Movers brand for example. Right away when you look at the logo and colors you know we're going to be fun to work with. We are down to earth and personable and that's how we speak to our customers through all lines of communication. We put emphasis on our commitment to think first and foremost about the people involved in a move, not the things we're moving.
If you need help getting your brand off the ground keep on reading to learn the nuggets of branding gold that we've found along the way.
The Building Blocks of Branding for Today's Small Business
When modern day branding began more than a 100 years ago it was little more than logos used to identify a manufacturer. Because consumers were able to select from a larger range of goods and services providers had to make themselves stand out and make their business recognizable.
Today, in our inter-connected world the brand is much bigger than logos and the competition is far greater. There are around 23 million small businesses in the U.S. alone. Consumers don't have to use your business so the brand has to tell them why they should want to.
Make it Unique. With that many small businesses out there and more being built everyday you have got to differentiate yourself. It's all about relating how your company adds value that others don't have.
Tell your story. One easy way to differentiate yourself is to tell your story. Customers want to know the people behind the brand. It helps to build trust and connections with customers.
Know your values and live them. Trust is the backbone of a successful brand. If at any point you don't stick to the values that your brand is built around customers will call you out on it. Know what you stand for and stand by it.
Be consistent. Your branding has got to be consistent across the board. If you send mixed messages that will do nothing but make people question what your business really stands for. On your website, in stores, in social media and of course with your goods and services the brand needs to resonate.
Protect the brand you build. Carefully consider how every decision could affect the brand of the business. From the charity organizations you work with, to rolling out new products, it all will impact the brand. Make sure you're not setting yourself up so that the brand can't deliver what it promises or becomes associated with something that doesn't reflect the brand values.
Understand that it's also about the customers. The brand is about making a connection with consumers. Yes, it reflects who you are as a business, but it also reflects how you relate to your customers.
Building a brand that connects and can be trusted is the cornerstone of success for small businesses. Unlike the big name competitors, Square Cow Movers can't rest on our laurels and name recognition. We have to build brand awareness and then back it up with great service everyday.
Original Source: https://squarecowmovers.com/get-your-business-mooving-with-the-right-branding