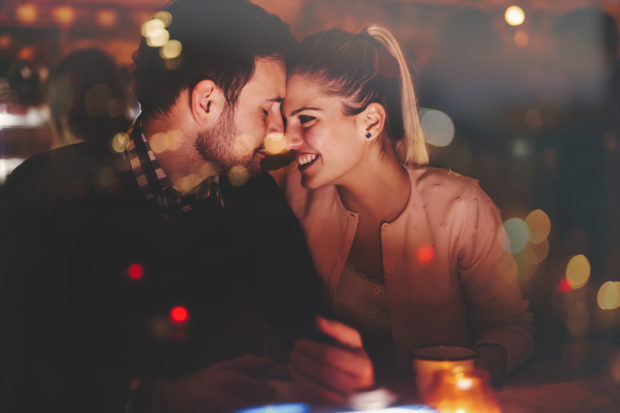 As Valentine's Day gets closer the pressure is on to find a romantic spot to celebrate with your sweetie. Whether you're moving to Denver before Valentine's Day or you've been a Mile Higher for years, it never hurts to have a game plan for romancing your sweetheart.
Here are some of our top picks for the best date night spots in Denver.
Swing Dance at Mercury Cafe
Wednesdays are West Coast Swing Night at Mercury Cafe. If you want to impress your amour with your sweet moves it's the perfect Valentine's Day date. You can join the beginners class for $10 and/or share a slow dance at the W.C. Swing Dance later that night. It's an eclectic mix of entertainment with free tarot readings and open stage performances in addition to the dancing.
If you can't make it out on Valentine's Day, take your date to Mercury Cafe the next day. On Thursdays, experienced swing dancers teach a Lindy Hop class.
Couple's Massage at The Brown Palace Hotel Spa
Come on, the place has palace in the title. But the Brown Palace Spa is one of the most impressive parts of the hotel. The spa taps into the hotel's private artesian well for luxury treatments and to keep the soothing indoor waterfall flowing.
Why spend the time and energy getting all gussied up to go out on Valentine's Day when you and sweetie can spend quality time together relaxing? Reserve the couple's VIP suite to treat your love to the ultimate spa date complete with a couples massage.
Indulge in Beer Pairings at City Star Brewery
Beer lovers that are looking for something special to do this Valentine's need to look no further than City Star Brewing. Every Valentine's Day they hold a chocolate and beer pairing event. The only way to make a beer tasting better is by adding chocolate in a distillery setting with your sweetheart by your side.
Don't have a date this year? Boulder Beer is hosting a speed dating event this Valentine's Day. BOGO drinks are sure to get people talking.
Take in the Views From Peaks Lounge
It's hard to believe the spectacular views that you get from the city streets of Denver can get any better. Take an elevator in the Hyatt Regency Denver up 27 floors to Peak Lounge for the view to end all views. The panoramas are simply breathtaking. If you plan to pop the question in a public place on Valentine's Day Peaks Lounge is the place to do it.
Make Arts and Crafts at Upstairs Circus
Remember when you were a kid and you used to make special valentines for family and friends? Upstairs Circus is like a grown-up version of arts and crafts in elementary school. For a mere $27 you can pick a project and Upstairs Circus will provide everything you need, including libations to get the creativity flowing.
Since everything is organized in small groups, it's a great, low-pressure first date. You can also get a small group together for couples date night. Make it romantic by creating valentine gifts for each other.
Don't let a move disrupt the lovefest. Square Cow Movers provides first-class Denver moving services from two locations. We're also equipped to handle intrastate and interstate moves.
Get a free moving quote online in seconds!
Original Source: https://squarecowmovers.com/denver-date-night-romantic-spots-city/