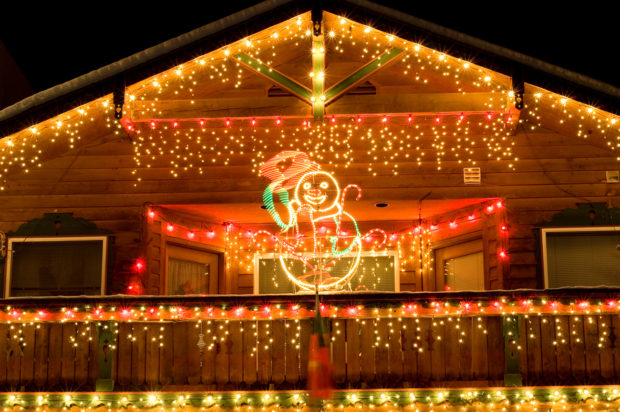 Have you always wanted to be the Clark Griswold of your neighborhood? An epic holiday display isn't easy to pull off, which Clark himself can attest to. It takes planning, an investment of your free time and a whole lot of creativity.
Are you up for the ultimate holiday challenge? The tips below can help you put together the most impressive holiday display on the block.
Do a Unique Theme
The theme will set the tone for the entire holiday display. Some ideas are classics that everyone likes. But those themes are also expected. Doing something unique is an easy way to make your holiday display stand out.
A good example is The Grinch That Stole Christmas. Everyone knows and loves the story, but few people choose it as the theme for their display.
Are you a holiday display veteran? Switch things up each year so it doesn't get too predictable. However, it could be a good idea to keep one element year after year as your signature.
Incorporate Holiday Music
If you want to take the production value up a notch add audio to the mix. Playing holiday tunes pulls the whole thing together. You can create a playlist, play a holiday Pandora station or amplify music from a local station.
It will take extra effort, but there's one trick that always gets attention. Coordinating the lights with the music immediately turns any holiday display into a YouTube hit.
Don't Overdo It
There comes a point when the holiday cheer goes overboard and crosses the line into gaudy. Don't be that neighbor who covers every square inch of the yard in decorations (especially if anything can blow onto other people's property). Or the one that leaves a bright light display on until the break of dawn.
Take a Safety First Approach
In real life, Clark Griswold may not have survived the holiday season of 1989. No holiday display is worth a trip to the emergency room.
Never overload your electrical system or use lights that are damaged. For more safety advice, check out The Consumer Product Safety Commission's list of tips for safe holiday displays.
Moving during the holiday break? Need extra time to get the holiday decorations arranged before a big move? Give yourself the gift of professional moving services this holiday season. Our team at Square Cow Movers is just as fast and efficient as Santa's elves. Give us a call today to schedule a free in-home estimate!
Original Source: https://squarecowmovers.com/best-holiday-decorations-neighborhood/