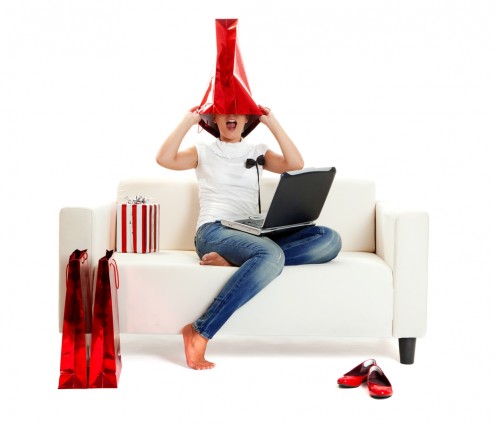 Many families move to Central Texas during the summer because kids are out of school, but what about the winter holiday break? It's not nearly as long as the summer break and there is a lot going on, but some people are able to make an end of year move work.
Are you one of those people?
You Can Handle a Holiday Move If . . .
You're not traveling for the holidays.
You'll need every free second that you have to pack and load things up. Traveling somewhere else for the holidays will only make your tight timeline even narrower. Not to mention travel can be exhausting. The last thing you want to have to do before or after a holiday vacation is scramble to get the move done.
You plan well in advance.
When you are working within a small time frame preparation is key to making sure everything can get done. Trying to do things last minute or without a plan in place usually creates a lot of stress anytime you move. Throw in the holidays and it is guaranteed to be more worry than it's worth.
You don't have far to move.
The less distance there is between your new home and you old home the better if you are on a tight deadline. There are less logistics involved with an in-town move, and you don't have to get everything moved at once.
You are emotionally prepared.
Moves can be an emotional experience depending on the circumstances. We build bonds with the place that we call home, and it can be difficult to part ways. The holiday season has a way of heightening emotions. Adding that on top of a difficult move will probably make the whole ordeal hard to handle.
Your kids are okay with the move.
Between midterms and the holidays, there's no reason to move during the break if it will make your kids stress out or ruin the festivities. Depending on their age they may also have attachments to close friends. It's understandable if they would like to spend one last holiday season having fun their friends instead of packing up.
You have no other option.
Sometimes life just has a way of throwing us a curveball every now and then. Whether it's a job offer or you sold your home faster than expected there are times when you just can't control the moving timeline.
If you live in Central Texas and have decided to make a move during the holiday break give us a call at Square Cow Movers. Our expertise and a few extra helping hooves will make moving on a tight timeline much less stressful. Use our online form to get an instant moving quote!
Original Source: https://squarecowmovers.com/can-you-handle-holiday-break/