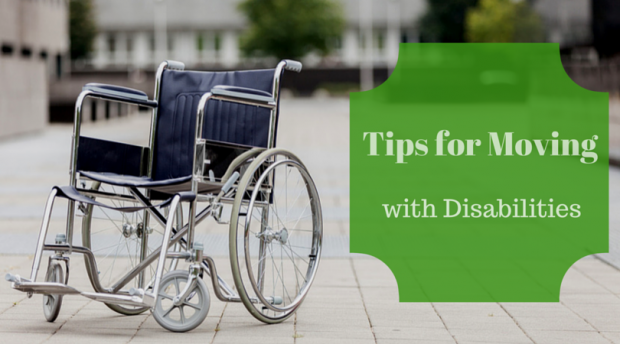 Moving isn't always easy, but for those with disabilities it can be even more challenging. That's why we've rounded up our best tips for making a smooth move when you are temporarily or permanently disabled.
Plan Ahead for Disability Benefits and Services
Social Security Disability Insurance (SSDI) is a federal program, and your payments will remain the same no matter where you live. You won't need to reapply for SSDI, but you do need to provide the agency with your new address so your payments aren't interrupted.
However, if you're moving out of state you may need to check on your Supplemental Security Insurance (SSI) benefits if you currently qualify. If the state offers a supplementary payment it could make your SSI payments more or less than they were before, and it will likely affect the income limits attached to SSI payments.
Even when moving within the same state, disability services can vary from one city to the next. If you currently use a specific disability service it's best to contact the local city government for details on similar services. The local housing authority can also provide assistance.
Find Financial Assistance
There are numerous organizations and government agencies that can help cover relocation costs for people with disabilities. Some of the most prominent assistance programs include:
Social Security Administration
State government
Local government and public housing agency
Grants through the VA for disabled veterans
Special Needs Assistance Programs from the HUD administration
Before requesting financial assistance you'll need to create an estimate of all your moving expenses, including any retrofits that need to be made at your new residence.
Make Sure Medical Needs Are Covered
If you have specific health needs, making a move can impact the care you receive. Your physicians, pharmacists and caregivers should be among the first to know about your move. Hopefully they can continue to provide services, but if not they can make recommendations and help you find a suitable health care provider in your new city. It's also a good idea to familiarize yourself with the locations of medical facilities in case care is needed.
Line Up a Reputable Moving Company
Nothing is more important than finding a reputable moving company that is capable of handling all your needs. When interviewing companies make sure they offer packing, unpacking, loading, unloading and assembly services so that all your bases are covered. Also look for companies like Square Cow Movers that have moving coordinators who can help you get everything lined up before the big day.
Everyone can use a helping hand during a move! Square Cow Movers has been helping families and individuals with unique needs move in Central Texas since 2007. Give us a call or use our online form to get an instant moving quote.
Original source: https://squarecowmovers.com/tips-for-moving-with-disabilities/