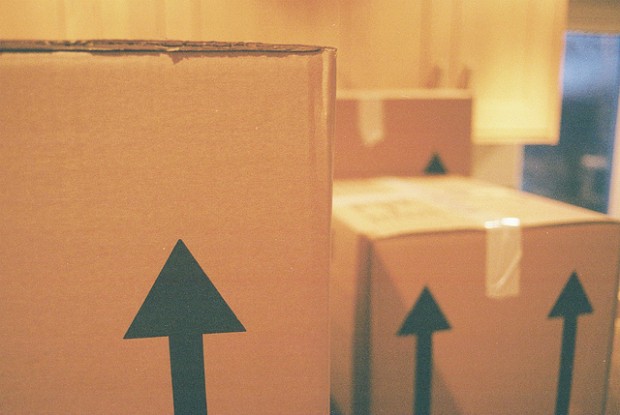 Making a move on a tight timeline is never ideal, but sometimes you just gotta' do what you gotta' do. If you need a plan for the fastest way to pack up your house here are our top tips for getting the job done in less time.
Hire Professional Packers
The absolute fastest way to get your household goods safely packed up is to hire some pros. While you're handling all the other necessities professional packers can be getting everything wrapped and boxes up. They'll be able to dedicate the time needed to get the job done in short order, and they have the experience to be swift about it.
Packers like the guys at Square Cow Movers move much faster because they know how to get things done right the first time and what all is needed. They have supplies on hand so there isn't even a need to hunt down boxes, tape, packing paper and more.
Tips for DIY Fast Packing
If you don't have the budget for packing services, or you just prefer to do it yourself you can still save time packing things up with the tips below.
Clear your calendar. If it's not essential to the move forgo the event until the packing is done.
When you don't have time you need more manpower. Enlist help from anyone who is willing to offer it – friends, family, neighbors and co-workers. Offer to throw a going away/packing party with refreshments and lots of reminiscing.
Do a quick inventory to get all the necessary supplies together at once before the packing starts. Having to run out because you don't have what you need will do nothing but cost you time. When in doubt, don't be conservative on how much you'll need. You can always return what you don't use once you're done packing.
Set aside any items that you no longer want or aren't operable. Instead of packing them up you can trash them, gift them or donate them for a tax break.
Start with the items you use the least, and work your way up to the daily use items.
Set up a packing station. It can be a bedroom, dining room or a corner of the living room. Regardless, have all your supplies there within easy reach for everyone in the household.
Assign packing jobs to all the able bodied members of the house. Stay on top of things so that no one starts slacking.
To make moving the boxes around quicker (and safer) put lighter items in bigger boxes and heavier items in smaller boxes.
Leave chests, dressers and drawers full. Items in these pieces of furniture are already essentially packed away. You'll save packing time and space on the moving truck.
Keep hanging clothes on their hangers. Instead of taking them off their hangers, folding them up and packing them in containers use wardrobe boxes specifically designed for hanging clothes or just lay the clothes flat in the backseat or trunk of your car.
Need some help packing? If you're making a move in Texas give us a shout and we'll see what we can do to get everything boxed up and ready to go in no time.
Image Source: flickr.com/photos/50523792@N03/7736032314
Original Source: https://squarecowmovers.com/the-fastest-way-to-pack-a-house-for-a-move/