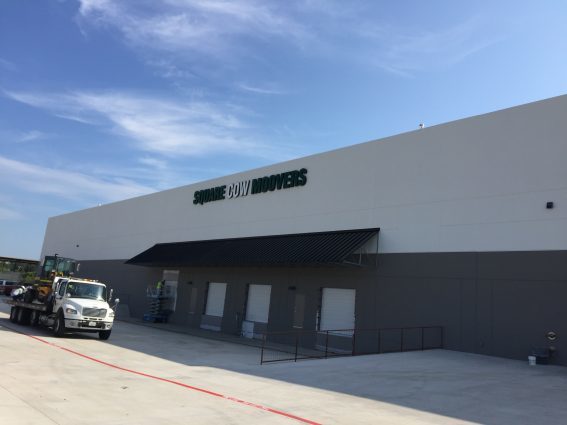 Even if you've been living under a rock, you know summers are hot in Texas, because it's steaming under the rocks as well. Our professional movers can power through it, but if your belongings will need to sit in a storage unit, the heat could become a problem.
To climate control or not to climate control? That is the storage unit question. Before you make a decision, here are a few considerations to think about.
What's the Weather Like Outside?
During the summer there are two weather-related considerations that have to be factored into the equation: heat and humidity. Both hit high points during the summer, which can spell disaster for some of your worldly possessions.
When temperatures exceed 85 degrees Fahrenheit for a sustained period, it's time to get a climate controlled storage unit. At higher temperatures some materials can expand or become more brittle. Some electrical components are also sensitive to high temps.
Humidity is an even greater concern. Together temperature and humidity determine how much moisture is in the air. On a humid summer day moisture can reach a destructive level inside a storage unit. It's the type of scenario that leads to rust, mold and mildew growth. When the relative humidity is greater than 30% that's when the problems begin for the most sensitive materials. The rule of thumb is to keep a unit at 55% relative humidity or lower.
Climate controlled storage units regulate both temperature and humidity levels. This is achieved by using an HVAC system to keep temperatures below the dew point. If strict temperature control is needed dehumidifiers may also be used to keep moisture in check.
How Long Will Your Items Be in Storage?
Duration is another factor. The longer items are exposed to heat and humidity the worse the damage will be. If you only plan to use the storage unit for a week or two while moving, then you can probably get by with a standard unit. However, anything longer than a month warrants a climate-controlled space.
What Will You Be Storing?
Many household goods will hold up just fine in a standard storage unit. However, some items need to be stored in a climate controlled unit, especially during the heat of summer. Items that should always go into a climate controlled storage unit during the summer include:
Fine art
Papers, documents and books
Photos
Delicate fabrics
Electronics
Real wood furniture
Leather furniture
Discs, drives and tapes
Computers
Wine
Vinyl records
Antiques
Appliances
Bedding
Mattresses
Musical instruments
Anything that's irreplaceable, such as a family heirloom, also has a place on the list above. When in doubt, the safest bet is to opt for a climate controlled unit.
The Square Cow Movers Austin storage facility offers units for an affordable rate, including vault storage. Our team can move your items into a unit, keep everything safe and secure then transport your belongings once storage is no longer needed.
Give us a call today to learn more about our storage and moving services!
Original Source: https://squarecowmovers.com/summer-storage-unit-climate-control-considerations/