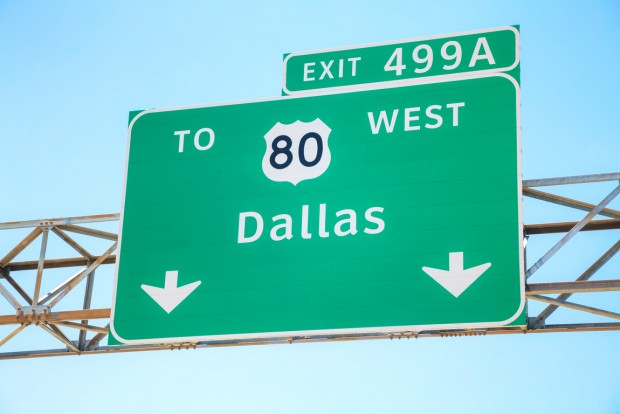 Over the last seven years everyone at Square Cow Movers has busted their hides providing first-class moving services in Central Texas. We started out in North/Central Austin after a horrific moving experience of our own. Austinites really responded to our focus on making a move as stress-free as possible and our emphasis on customer service. Putting customers before profits really paid off.
It didn't take long before we had another location in The Woodlands, TX where we served all of north Houston. We were also moving everywhere in between the two metros. We branched out a little further in both areas with locations in Katy, TX and South Austin last year.
Now, it's official. The moving bovines of Square Cow Movers have expanded to DFW. That's right! Our newest location is in Dallas, which means we've cornered the Texas Triangle.
So, Why Dallas You Ask
Dallas was a logical next move for our experienced crew. For one, it's easy to herd our cows there from Austin. But more importantly, lots of people are moving to Dallas. Upwards of 300 people a day to be precise. All around Big D families, couples, retirees and new college graduates are settling down.
Both Dallas and Fort Worth were in the top 10 fastest growing U.S. cities between July 1, 2013 and July 1, 2014. Many once-small suburbs and mid-size cities like Frisco are also seeing a growth explosion. Just as important to us is the great quality of life that the DFW area affords our team.
Awesome Economy and Jobs Growth
It's no secret that the economy in Dallas is – well, amazing. Unemployment is at an all-time low, and we're happy to add new job opportunities in the area. Dallas was recently rated America's Friendliest City for Business, which is probably why so many companies are also moving to town. There are now 21 Fortune 500 companies headquartered in Dallas.
Not only are there plenty of jobs to apply for but the starting pay in Dallas is among the best in the country. As of 2014 the average starting salary was $38,000. No wonder Dallas was named the 2nd best city for recent grads. If they stick around they'll get to reap the rewards of an average salary that's a whooping $67,500 – well over the national average household income.
Affordable Housing
Don't worry about spending your entire paycheck on a house payment. There are plenty of ritzy areas, but the average home price sits at around $178,000. It's actually more affordable to own a home than rent, which isn't the case in other major cities around the country.
Entertainment of All Kinds
No matter what you're into, you'll enjoy it in Dallas. From Medieval Times to the world-famous Cowboys you'll find your tribe in this metropolitan area. If you're a foodie you'll be glad to know Dallas has more restaurants per capita than any other metro. Into the arts? Dallas also has the largest arts district in the entire country.
If you're already planning on moving to Dallas give Square Cow Movers a call. We provide both residential and business moving services around the entire DFW metro. As always, you can also use our online form to get an instant moving quote.
Original Source: https://squarecowmovers.com/square-cow-movming-to-dallas/