When you own a home the projects are never done, almost all homeowners know that. But when you're starting to notice that a bigger remodel is needed that's when the idea of relocation may make more sense. The question of whether to remodel of relocate in Austin is a big one.
The inventory for buying isn't very high, but you may be able to cash in on your equity to find a home that's already renovated home. You'll have to ask yourself many other questions before the answer of whether to renovate or relocate becomes clear.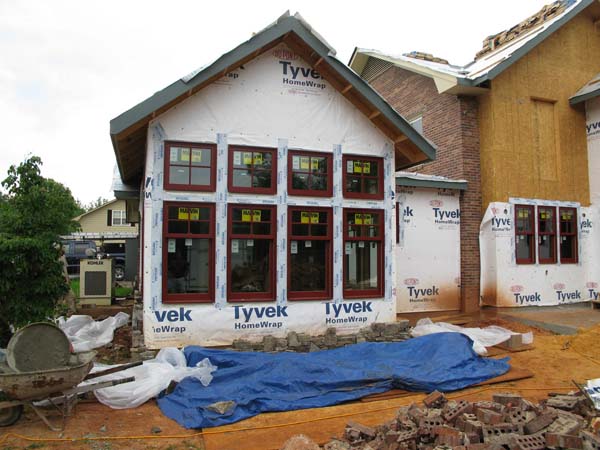 How Long Do You Plan to be in the Home?
If you already have plans to move in the near future, i.e. within the next three years, then bumping the timeline up to find a better-suited house is worth considering. A lot of time, energy and money is put into remodels. Unless you're trying to flip the house for a profit it doesn't always make sense to make a lot of improvements then move.
If you plan to stay in the home for a while you'll get your money's worth even if there isn't a dollar for dollar return on your remodeling investment.
Will Remodeling Over-Improve the Home?
There is such as thing as over-improving your home. That is when you put much more into it than you'll ever get back out if you sell anytime soon. It's based in large part on the other properties in your immediate area. If your home is the only one in the neighborhood without an updated kitchen then that remodel is a good idea for your property value. However, if you want to add a custom porch and stone façade on the front of the home when all the other homes are run-of-the-mill then that's an over-improvement.
Of course, if you plan to stay in the home for a while then this becomes less of a factor.
Do You Want to Do the Work?
Even if you're not the one doing the hard labor, taking on a remodeling project will require effort on your part. There's the planning, deciding on materials, finding a contractor, overseeing the work, living in the construction zone. If you can only afford to go the DIY route or if that's your preference you then have to factor in the time it will take to do the work.
At the end of the day, if all of the above sounds like nothing but stress you may be better off just focusing your energy on finding a home that's a better fit for you and your family.
Do You Have the Cash on Hand?
Have you been squirreling away cash every month to fund your project? There are a lot of options for funding a remodel, but unless you have the cash on hand it will end up costing more than expected in the long run. If you have to take out a home improvement loan that's one more payment you have to worry about making. A lien from construction can even put your home in jeopardy if you can't make payments.
Of course, buying a home can cost you a pretty penny out of pocket once you factor in a down payment and closing fees. But if you make money off the sell of your first home this could end up being a wash or even leave you with a little cash left over. The following are a few budgetary considerations to determine if it's fiscally smarter to remodel or relocate:
What you stand to make from selling your house as-is?
What you stand to make if you sold your home after the improvements?
How much will the down payment and closing costs of a new home likely be?
How much will the remodeling project cost?
Can You Get What You Want for What You're Paying Now?
You may be surprised to find that if you relocated just one neighborhood over you'll be in the same general area, but could have a house that doesn't need remodeling and costs the same as your current home. Before making the decision to fund a remodeling project take a look at the homes for sale in your area. This is especially important if the remodels you plan to make would be an over-improvement for your Austin neighborhood.
Do You Need More Space?
Unless you have a usable attic or can convert your garage, adding on to a house is the only way to make more space. While additions do have a good return on the investment they are a huge undertaking that will cost a lot of money. In many instances when space is the real issue and there are other options available it's best to make the move.
If you decide it's time to look for a new and improved spread give Square Cow Movers a call. Our knowledgeable movers know how much care you put into your property, which is why we're respectful of your space every step of the way.
Image Source: www.flickr.com/photos/brockbuilders/3634078748
Original Source: https://squarecowmovers.com/should-you-remodel-or-relocate-in-austin