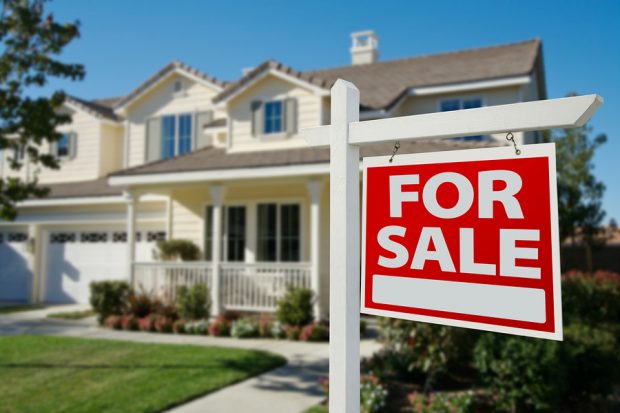 The moving industry is closely related to the real estate industry. After all the majority of our clients have recently sold or bought a home. As such, our professional moving company keeps a close eye on the local market.
One of the things that fluctuates most in a real estate market is home pricing. The prices of homes can go up or down depending on a number of factors like the local economy and housing availability. Sellers want to make sure they get the most money for their home and buyers want to make sure they get the best deal possible.
No matter what side of the deal you're on, it helps to know how to price a home. Use the tips below to figure out how to price a home when you're buying or selling.
Go Local, Actually Go Hyper Local
The number one rule of real estate is location, and that applies to pricing. Home prices in New York City are dramatically different than Austin, TX. But you have to drill down even further. Within a city the prices can vary from one neighborhood to the next. The median and average prices reported by the local board of realtors are representative of the city as a whole, but it could be way off for your neighborhood.
Get Comps From a Real Estate Agent
One of the most accurate ways to gauge home prices in your area is to ask a real estate agent for help. Everyone can see the listing price of homes online, but the sell price is the best measuring stick. Real estate agents have access to more information and can actually see what homes have sold for.
An agent can prepare what's known as comparables, or comps for short. This is a list of homes that have recently sold in an area. If you're buying you'll want to pay attention to the sale-to-list price ratio. This is a percentage that indicates how much the buyer paid compared to the list price. For example, if a home that's listed for $200,000 sells for $190,000 it has a sale-to-list ratio of 95%. It gives you a better idea of what to offer the seller.
Sellers should pay attention to how their home compares to the comps. The key indicator is the price per square foot. It's also important to consider the number of bedrooms and bathrooms as well as how updated the comparable homes are.
Focus on the Most Recent Sales
Since home prices change over time it's best to use comps that are from the last six months. If you can't find many comps in your neighborhood go back a full year. If you still can't find any good comps (which could be the case in small neighborhoods where people tend to set down roots), then check out the prices in neighboring neighborhoods to get more comps from the last 6-12 months.
Factor in the Season
Seasonality can also have an affect on home prices. This is largely due to buyer demand. Summer is the busiest buying season, which means demand is high. Sellers are able to bump the price up slightly since there's more buyer competition. The opposite is true in the winter.
Tour a Lot of Homes
Being able to directly compare homes can give you a much better idea of what you get for the money. Become an open house regular and you'll be able to get inside homes for sale and look around. For sellers this is a fantastic strategy. Anytime you see an open house sign in your neighborhood take a minute to stop by. Note the similarities and differences between the house and your home. Some features can't be fully captured with a photo and have to be seen in person.
Get Market-Value Appraisals
Appraisers are tasked with determining the market value of homes before a contract is finalized. They use a number of tools and techniques to gauge the home's size, condition and features. An appraiser's market-value appraisal is so important it can affect the ultimate sale price. For just a few hundred dollars a seller can get an appraiser to value their home before listing it. Unfortunately, buyers will have to put in an offer before getting an appraisal.
At Square Cow Movers we can't help you price a home, but we can help you move into a home with less stress and hassle. We offer unbeatable customer service, assistance planning your move and packing servicesthat are sure to impress. Let us handle the moving logistics so you can focus on getting the best price for your home!
Original Source: https://squarecowmovers.com/price-house-youre-buying-selling/