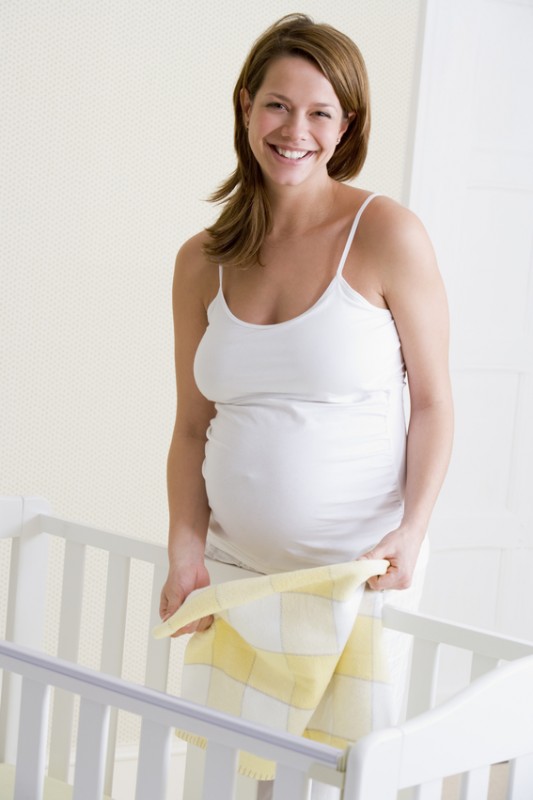 Nesting tends to occur later in pregnancy when moms feel a strong urge to get their home ready for their new little bundle of joy. But what if you're in the middle of a move? Going from one home to the next during a pregnancy can make nesting a challenge, but there can also be benefits as well. Learn how to use a move as a nesting opportunity instead of a hindrance.
How to Turn a Move Into a Nesting Opportunity
Don't let a move put a damper on your nesting period. This is a special time that you may only get to experience once or twice in your life. If you have to make a move in the middle of pregnancy here's how to make the best of it.
Hire Movers Do to the Heavy Lifting
Pregnancy requires physical, mental and emotional focus – all of which can be drained by a move. When you only have months until your due date, hiring a professional moving company can take a lot of the work off your already full plate.
The Perfect Chance to Purge
When you have to pack things up, you start to see things more objectively. Do you really need this? Can you live without that? Purging is certainly therapeutic and makes it easier to get everything organized before baby arrives.
Use Packing as a Chance to Get Things Organized
Organization is a natural urge during the nesting period. Packing everything up is a chance to get things highly organized. All you need is the right supplies. It might be a little more of an investment (time and money), but it will be worth it in the long run. Before packing pick up the following:
An ample supply of boxes including specialty boxes
Containers (especially ones with compartments)
Lots of labels and markers
Packing paper
One trick is to figure out which room things will go in and pack accordingly. Then label the box with its contents and the room they will go in. That way the movers can put things where it's easier to unpack it all and get it organized.
You'll Have a Blank Slate for the Nursery
Getting the nursery ready is probably the biggest part of nesting. When you already have a room that's being converted to a nursery there may be more work involved in getting the décor changed, or it could stifle your creativity. When you move into a new home you'll have a blank slate to work with. You can even search for a home with a perfect nursery space.
Easy Cleaning
If possible, plan the move a day or two after you get the keys to you new place. That way you can clean the new home without boxes and furniture in the way. You'll still want to clean the high traffic areas after the move, but this way the majority is done before moving everything in.
The Square Cow Movers team has helped many families move at all stages or phases in their lives. We would be honored to handle the heavy lifting for you so that you can focus on nesting in your new home. Give us a call to discuss how our mommy moving services can make your relocation a lot easier.
Original Source: https://squarecowmovers.com/pregnancy-nesting-tips-for-moms-that-are-making-a-move/