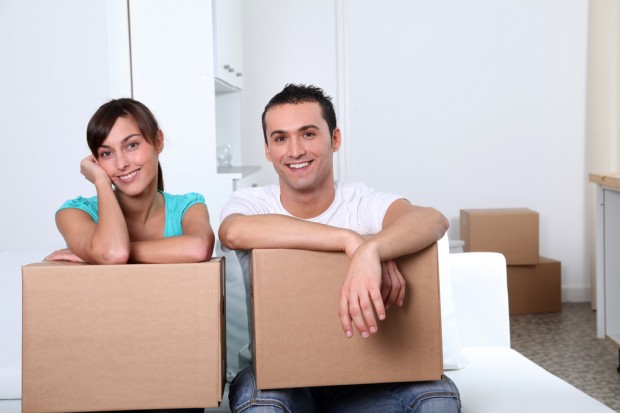 You applied for your dream job, and landed the position. Awesome! The only problem is that taking the job means that you have to move to downtown Houston within a month, and you still have three months left on your lease in Austin. There's no way that you're passing up the job opportunity, but breaking your lease and losing the security deposit is less than ideal.
In Texas there are times when you can break your lease legally as well as other options you may be able to work out with your landlord. If you have to move out of an apartment or home rental before the end of your lease keep reading.
When Renters Can Legally Break a Lease
There are a few instances when renters are able to break their lease without repercussions. These include:
Being a Victim of Stalking or Sexual Assault – If you, or a child you are the guardian of, are the victim of sexual assault or a stalker you are legally able to move before a lease is up. However, you will need to provide your landlord with the protective order.
Starting Active Military Service – Under state laws and the federal War and National Defense Servicemembers Civil Relief Act, 50 App. U.S.C.A. §§ 501, anyone who begins active military duty in the uniformed services after signing a lease is able to terminate things early if need be. This includes being transferred to a new station or being called to serve during a time of war. But you still need to give a written notice 30 days in advance.
Your Landlord is Violating Your Privacy or Harasses You – There are lease exceptions in the event that your landlord is acting inappropriately. If your landlord is persistently harassing you or violating your privacy you can move out early. Examples of privacy violation include:
Entering the premise without giving notice.
Removing the windows/blinds.
Removing doors.
Shutting off the utilities.
The Rental Property is Unsafe – Within the Texas Property Code there is an entire section that specifies the landlord's obligation to provide safe living quarters. When you have to leave because the property is unsafe or unhealthy it is considered "constructive eviction".
Quiet Enjoyment is Violated – In Texas no matter whether it's specified in the lease or not, renters are entitled to quiet use of the property. If another tenant in an adjacent property is being loud and the landlord won't correct the issue, you can legally end your lease early. Before doing so, the landlord must be notified in writing of the problem. 
How to Handle an Early Move Out
If you don't fall into one of the categories above, there are still a few options if you have to move out of a rental before the lease is up. Options include:
Pony Up the Remainder of the Rent – As long as you pay the rent in full for the remainder of your lease you shouldn't be in breach of your lease. Just make sure that you still give your landlord formal notice at least a month in advance that you won't be renewing your lease.
Subletting – When you pass your lease responsibility on to someone else that is called subletting. Often whether or not you can sublet is outlined in the lease terms. If you can there are almost always going to be stipulations, and the landlord may have to approve the subletter. You may also still be held accountable while the other person is subleasing your place, so you'll want to make sure it's someone you can trust.
Agreeing to End the Lease Early & Re-rent – Texas is a very renter-friendly state. Even if you aren't able to end your lease legally for the reasons above and can't sublet, laws under Texas Property Code Ann. § 91.006 specify that a landlord must do their due diligence to find another renter instead of charging you the remaining rent. This is called "mitigating damages". If you both agree to end the lease early then you won't be in breach of the contract. You'll probably have to cover some of the cost, but it should be kept to a minimum by getting the home re-rented as quickly as possible. But don't be surprised if the landlord charges you fees for having to advertise and find another renter.
No matter what the situation is giving your landlord a head's up as early as possible is always best. If notice is given early enough you may be able to avoid incurring additional expenses and even get your security deposit back in full. You can use that extra cash to hire the professional moving team at Square Cow Movers to handle the heaving lifting when you move into your next home.
Original Source: https://squarecowmovers.com/options-if-you-have-to-move-before-the-end-of-your-lease/