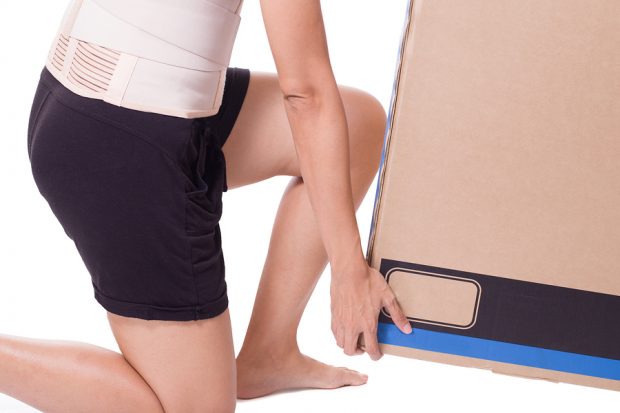 Most people think that doing a DIY move is much less expensive than hiring professional movers, and sometimes it is. But there are a lot of people who came to realize moving isn't as easy as it appears. It's a very physical job that is made more difficult, and dangerous, if you aren't an experienced mover.
All it takes is one small injury to make the DIY move outrageously expensive. Below are some of the most common injuries that are experienced by DIY movers and how to avoid them.
Muscle Strains
As much as we're told to lift with our knees not our backs, it's understandable that strained and pulled muscles are the top injury concerns on moving day. The real problem with these kinds of injuries is you can still feel them years down the line. Reduce your risk of muscle strains by:
Learning the proper lifting technique.
Wearing a back brace can help provide support and keep you in the correct posture while lifting.
Shortening the distance that boxes have to be carried.
Smashed Fingers and Toes
Heavy boxes plus moving, shoving and lifting is going to eventually equal a finger or toe smashing. Jammed, bruised and broken digits are among the most common moving injuries. The biggest issue is people trying to lift a box that's too heavy, usually because they forgot to test the weight first. It's also important to have a clear line of sight when you're walking with a box so you don't wedge a finger between the box and a hard place.
Dehydration
Summer is the most popular time of year for moving even though the weather is blazing hot in some parts of the country. Dry or humid, dehydration is much more likely during the summer months.
During the rush of moving day it's easy to forget to keep chugging water. Make it easier on yourself by keeping the utilities on so water is readily available and bringing a reusable water bottle with you on moving day. We've found that back packs with a water bladder really come in handy because you can keep your hands free while sipping.
Cuts and Scrapes
Moving around at a fast pace, sharp edges, scissors, glass – there are a lot of things on moving day that can cut you. Most cuts and scrapes are minor injuries that just need to be cleaned and covered. A basic first aid kit will handle the job. But other times the cut is more of a gash that needs a few stitches.
The best thing you can do is wear gloves, long sleeves and jeans on moving day. This will significantly reduce the chance of slicing your skin. Be very careful when handling glass and objects with unfinished edges. They pose the greatest risk of cutting someone.
Of course, you can avoid all these potential injuries by hiring professional movers. We got our moving bovines covered so they can rest assured while they get everything loaded up and to the next location quicker than you thought possible. Contact us today to learn how we can help.
Original Source: https://squarecowmovers.com/moving-injuries-common-mishaps-diy-movers/