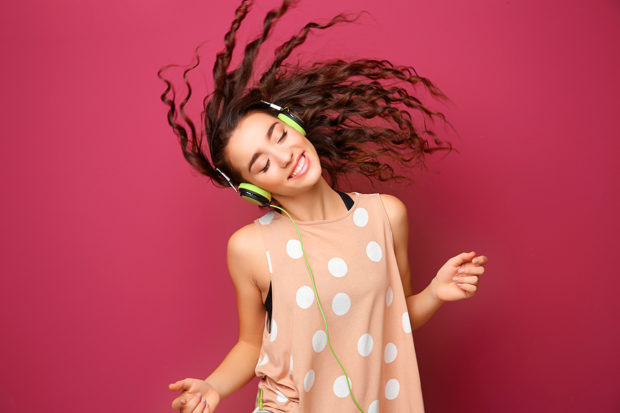 Moving and working have inspired some great songs over the years. Heck, the Boss built a career around singing the working man's praises.
When it's time to get moving, the Square Cow Movers team likes to turn up the tunes. Decades of research has shown listening to music can boost productivity. Get ready for an epic playlist that will get you moving, too.
Born to Run
Run, don't walk, to get this song playing on the speakers. Bruce Springsteen will get anybody in the mindset to work to the bone and be proud of the grueling effort.
Movin' on Up
Movin' on Up (The Jefferson's Theme) is quite possibly the best theme song in television history. It's also the perfect theme song for your big move!
Working Day and Night
For you disco types, there's Michael Jackson's Working Day and Night. It's the perfect song for those long-distance moves that last a few days.
Work
Iggy Azalea is a boss and she knows it. Work is an ode to going the extra mile to get where you want to be in life.
Happy
This upbeat tune from Pharrell Williams will make you want to move. Plus, the continuous moving shot in its music video is awe-inspiring.
Eye of the Tiger
No song will get you pumped like Survivor's Eye of the Tiger. Try not air boxing at some point during the song. It's impossible.
Wake Up Little Susie
Got an early morning? The Everly Brothers will get you going with their 1957 hit Wake Up Little Susie.
Don't Stop Believin'
Journey will inspire anyone to keep moving forward even when things seem impossible. When the odds are stacked against you, jam out to Don't Stop Believin' to push past those plateaus.
Make the Money
When it's time to work you've got to Make the Money like Macklemore and Ryan Lewis.
Bust a Move
That's right. You got it. Now Bust a Move.
Moves Like Jagger
No matter how hard you try to fight it, the catchiest of Maroon 5's songs will get you moving and shaking. Before you know it, you'll whistle along and throw down your best Mick Jagger moves.
The Final Countdown
For when the day is coming to an end and you need that last surge to get the job done. The Final Countdown is the ultimate anthem. If nothing else, it will get all you Arrested Development fans in the zone.
Original Source: https://squarecowmovers.com/moving-groove-moving-inspired-playlist-keeps-us-going-job-done/