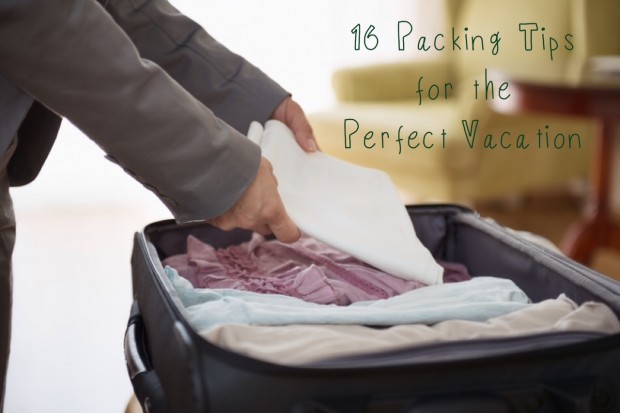 You might already know that we are experts at packing for moves, but we also have a few tips for packing for a trip!  August is a busy time of year for travel and if you are going to board a plane soon, you may want to pay attention to our packing tips so you can stay ahead of the herd.
Regulations for checked bags and carry-ons can vary by the airline and depend upon whether you are traveling domestically or internationally.  Always check the regulations of the airline you will be traveling on and be aware there may be different rules if you have an international destination.
If you will be traveling internationally or will be packing a lot, be advised there is usually a 50 pound limit for large checked bags.
If you will be traveling internationally on a carrier like RyanAir, take note that sometimes discount European carriers will charge you for checked luggage by the pound.  This can get pricey quickly.
The general rule of thumb in the United States is that you can carry on liquids that are less than three ounces and store your liquids in a  quart sized plastic bag.
Avoid checking a large bag and the checked bag fees if you will be gone for less than 7 days.  You can fit everything you need for a week in a carry on if you pack wisely.  Do you really need more than 3 pairs of shoes?
-When shopping for new luggage, look to flight attendants and pilots for inspiration.  The rolling bags they carry are regulation size for carry ons.
Visit the sample section of your local Target or drugstore to stock up on some $1 travel size toiletries for your trip so you aren't stuck checking a bag because of your full-size shampoo.
Laptops must be pulled out of your luggage to go through security, while your smaller tablet or e-reader can stay packed.  If you are not traveling on a work trip and can leave the laptop behind, you will get through security faster with smaller electronics.
Wear your heaviest pair of shoes on your travel day, so you don't have to lug them around.
Flat shoes can be packed around the sides of your bag.
When selecting clothing for your trip, stick with one color theme.  You don't need both black and brown shoes, select one color way that will match everything you pack.
Socks can be stuffed into the toes of your tennis shoes.
An extra plastic grocery or shopping bag can hold your dirty shoes or dirty laundry on your return trip.  When you get home simply dump the full plastic bag of dirty clothes into the washing machine.
When you reach your destination you can remove some wrinkles by hanging up your clothing in the bathroom while you take a hot shower.  The steam will help some of the wrinkles naturally fall out.
Pack jeans, pajamas, and heavier items on the bottom of your bag and stack lighter items like dresses, blouses or button down dress shirts on the top.
Pack jewelry in your carry on and don't put it on until you go through security, then you don't have to worry about losing it.
Wishing you happy and safe travels!
-Square Cow Movers
Original Source: https://squarecowmovers.com/how-to-pack-for-a-vacation/