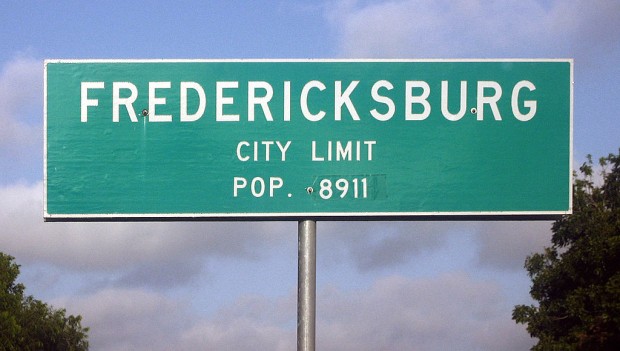 Need a quick getaway to the hill country this summer? Whether you are a native Texan or a recent transplant, we think you will enjoy Fredericksburg, Texas. Fredericksburg is about an hour and a half west of Austin. The drive out to this historic Texas town is filled with pleasant vistas of the rolling hills. This is an ideal location for a couple's weekend or a quick trip with the kids. Fredericksburg is a small Texas town with German roots that was founded in 1846 by German settlers. Today, Fredericksburg is a tourist destination with historic buildings, a bustling main street, museums, wineries, authentic restaurants, antique stores, and a variety of bed and breakfasts.
What To Do
Enchanted Rock -A natural wonder, Enchanted Rock is a massive pink dome that you can climb up. At the top you can enjoy stunning views of the hill country. At the Enchanted Rock State Natural Area, you can also hike, backpack, camp, rock climb, picnic, geocache, stargaze and study birds and nature. Click here for more info.
Admiral Nimitz Museum – Fredericksburg is the hometown of Chester A. Nimitz, an American Admiral who served during World War II. The Admiral Nimitz Museum is housed in the old Nimitz Steamboat Hotel, which was owned by Admiral Nimitz's grandfather. This museum has exhibits on the early history of Fredericksburg and Admiral Nimitz himself.
National Museum of the Pacific War – Fredericksburg is also home to this massive museum complex which covers over six acres. The National Museum of the Pacific War is a world-class museum which explores all the battles fought in the Pacific theater during World War II and the history and relationships between each country leading up to the war. If you are looking for an all-day activity that gets you out of the Texas sun, this museum is impressive.
Where to Eat
Otto's – This German restaurant is slightly more upscale with gourmet food prepared with locally sourced produce and meats.
Hondo's – If you get tired of all that German food, Hondo's has Texas food and live music.
The Peach Tree – A great lunch spot with a wide selection of sandwiches, salads and a good kid's menu.
Where to Stay
Sugar Berry Inn – If you aren't thrilled by the idea of a traditional B&B, where you sleep in an upstairs bedroom and come downstairs to share breakfast with other guests, Sugar Berry Inn may be a better choice. This inn is a comprised of a few little cottages that were built just a few years ago and have a modern but shabby chic decor. Sugar Berry Inn is only a block from the main area.
Clover Haus – This is a recently remodeled 1940s guest haus that has a vintage and whimsical vibe. There are a total of three bedrooms and two bathrooms. Two bicycles are also available for guests to use.
The Herb Farm – This bed and breakfast also has small Sunday haus cottages where you can stay. There is also a garden, restaurant and gift shop on the premises.
We hope you enjoy your summer and have an opportunity to take a quick getaway to the hill country and visit Fredericksburg, Texas! If you fall in love with it as much as we have call us and we will help you move to Fredericksburg.
Original Source: https://squarecowmovers.com/hill-country-weekend-getaway-to-fredericksburg/