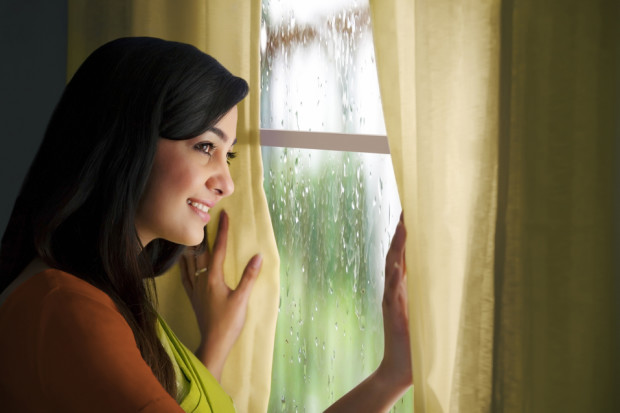 We cows love the spring season. March marks the start of homemade BBQ, bluebonnets, and a four-month rainy season in Texas that usually sees precipitation peak in May. If it's anything like last year, we're going to be in for a very wet couple of months.
The trick is being prepared before the rain starts pouring. The list below will help you keep the water flowing so it doesn't become a problem on your property.
Inspect the Roof
Rain may be great for the landscaping, but it's a homeowner's worst nightmare if there's damage on the roof. Things to look for include:
Loose shingles that can expose the roof deck
Damaged shingles
Flashing around the fireplace and other breaks in the roof
Seams around vents and pipes
It's best to make any repairs ASAP to avoid additional water damage like rot and mold.
Clean Out the Gutters
While you're up on the roof it's a good time to also check the gutters. Debris in the gutters can create blockages that keep rainwater from draining down the spouts properly. If this happens the added weight from the water can actually cause the gutters to pull apart and fall off. If the water isn't draining, it can also cause rot to form around the roofline and damage the sub-roofing.
Eliminating Spots Where Water Can Gather in the Yard
If you made a move to Texas before last year, you probably never thought rain puddles would be a problem. With warm temperatures and increased humidity a sure thing this year, one unwelcome visitor is on its way – mosquitoes. The Zika Virus has made mosquito control even more critical compared to previous years.
The best way to keep your yard from becoming a mosquito-breeding site is to get rid of spots where water collects. The most common places for water to gather are around the foundation, anywhere that the grade isn't even, under leaky faucets, and around debris.
Reseal Around the Exterior
If resealing around windows and doors is part of your regular spring maintenance schedule, now is the time to check it off your to-do list. Check the weather to find a few days when rain isn't in the forecast, and then go around the entire exterior looking for gaps around the entrances, windows, foundation, and siding. Seal any cracks or gaps with a high-quality polymer caulk.
Clean Up the Yard
During heavy rains, debris can get swept into drains, gutters, or out in roads, creating hazards. To minimize the damage to your yard and avoid being the neighbor that has to pick up around the neighborhood after a storm, give your property a good cleaning. Focus on getting rid of debris like old firewood and securing things like patio furniture when not in use.
Trim Back Trees
Tree branches can be a concern during heavy rains. Branches that looked to be strong can easily break once they're weighed down by rainwater. Any limbs that are hanging over the house, fencing, or driveway should be cut back so they don't damage the property.
Stock Up on Flood Supplies
If last May taught us anything, it's that a flood can happen at a moment's notice in Central Texas. Being prepared can make a huge difference in the amount of damage a home sustains. Essential flood supplies include:
Sandbags
Shovel
Plastic sheeting or tarps
Rain suits
Flood barriers
It's also a good idea to have an emergency kit that's easily accessible and ready to go.
Clean Off the Deck
If you have a wood deck, it's important to keep it clean. If debris is stuck between the boards, rainwater won't drain properly. This could eventually cause the deck boards to warp and/or rot.
Paint the Trim
If there are cracks in the trim around your roof, moisture could get inside and cause the wood to rot. The easy fix is to simply paint the trim so rainwater won't penetrate the wood.
We can't control the weather, but Square Cow Movers can make your move to Central Texas easier rain or shine. Our experienced movers have been providing top quality service every season for more than eight years. Give us a call to talk with a moving consultant that can help you plan everything from start to finish.
Original Source: https://squarecowmovers.com/get-your-home-ready-for-the-spring-showers/