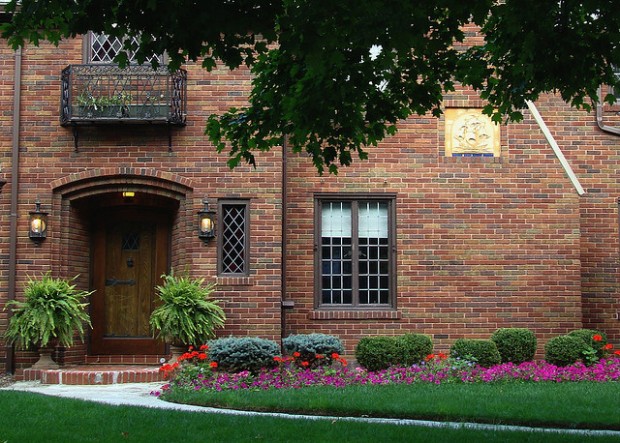 Planning to sell your home in Dallas, TX? In Central Texas enjoying the great outdoors is a way of life for many people so the exterior of the home can be just as big a selling point as what's on the inside. As you get your pre-sale to do list together don't forget to add landscaping, exterior additions and lawn maintenance to the mix.
The Curb Appeal Consideration
The Internet is a great tool for discovering available homes, but lots of buyers still find homes the old school way – by driving around neighborhoods they want to live in. This means that your home is being judged based strictly on it's location and how it looks from the outside. Location is the most important consideration for most buyers, but if there are numerous homes for sale in your area curb appeal comes into play.
In the real estate game you want to give yourself every advantage possible. First impressions are everything and a pristine front yard can mean the difference between someone driving by or calling to see more of the property.
Potential Value Booster
Landscaping your yard can have an immediate, positive impact on your property value. As long as it's maintained an improved exterior can hold its value for years and add thousands to your asking price. Just how much can it add to the sale? Research out of Virginia Tech found that landscaping can help bring in an extra 5.5 to 12.7%.
Landscaping Doesn't Go Out of Style
Unlike décor and interior additions landscaping isn't as susceptible to going out of style. Manicured lawns and gardens always look good compared to letting things go. You can go simple and still up the appeal for the vast majority of buyers, however you can never go wrong with a clean, well thought out design that includes mature plants.
Even the Little Stuff Adds Up
Don't have a huge landscaping budget? No problem! Simply taking the time to clean things up can pay off. Before you put your house on the market take a weekend to get things spruced up.
Trim and shape shrubs
Cut the edges around beds and planters
Add fresh mulch
Mow the lawn
Keep the grass lush with proper fertilization
Weed your gardens
Also add a few bright flowers around the entrance. They will be an eye catcher that only costs a few bucks. Just remember to keep things properly watered in the warm summer months so the Texas heat doesn't undo all your hard work. By planning everything out you can get your yard looking great with just $500 or less.
If you're looking for a professional moving company that will respect your lawn and landscaping give Square Cow Movers a call. We're now packing and moving in even more cities across Texas, including Dallas!
Image Source: flickr.com/photos/72861652@N00/3888145463
Original Source: https://squarecowmovers.com/the-real-estate-benefits-of-beautifying-your-yard/