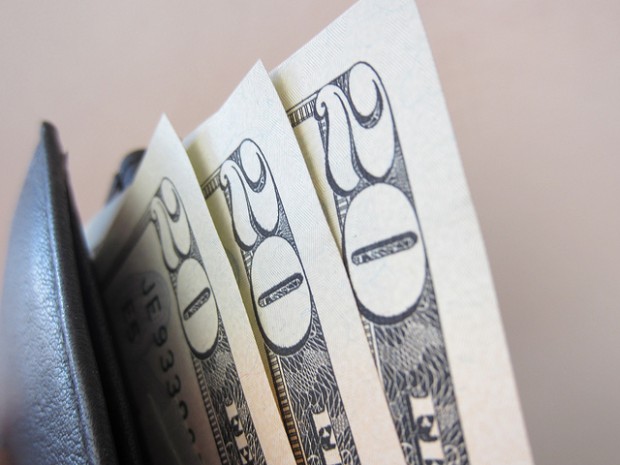 Tipping is a sensitive subject, no matter what the situation. Moving is one of those services that fall into a gratuity grey area. How much should you tip movers? Is it always necessary? What am I tipping for? These and many more questions surround mover tipping.
To help you figure it all out we've put together some tips straight from our head cow's mouth on what to consider when tipping your movers.
You're Not Required to Tip
Let's get right to it. Tipping movers is not required, because they're being paid an hourly wage to do the moving. While tips shouldn't be requested by the movers, they are greatly appreciated. If you feel that the movers did a good job and deserve a little something extra for their efforts a tip will do just the trick.
The Tip Amount is Totally Up to You

Given that it's not an obligation, you're free to choose the tip amount. Unlike restaurant services, there's no generally accepted percentage to base the tip off of. That said, we've seen a number of homeowners tip around 10% of the total move cost. But again any tip is appreciated, because it's not a necessity.
Tip Each Mover
If you're going to tip it's best to tip each mover individually. That way there's no question as to whether everyone got tipped fairly. It's common for homeowners to tip around $10-20 per mover for a standard move. Giving the movers different amounts can be tricky, and isn't suggested unless you know that one mover had to pick up the slack of another.
Tipping with More than Money
Money isn't the only way to show how much you appreciate the hard work of the movers. Providing water, coffee and other beverages during the move is always a nice bonus. As is offering to supply the movers with lunch if the move is going to be in the middle of the day. Food and beverages will help the movers save a little of their own money and often makes the job go a little smoother.
What Warrants a Tip
Whenever you feel that the movers have done a professional job in taking care of your possessions and getting the job done in a timely manner a tip is a good idea. It's an even better idea if the movers are handling specialty items like moving a piano or artwork, are having to lug around a lot of heavy things, go out of their way to keep things as clean as possible or help you pick up the slack by packing up a few loose items.
Square Cow Movers are always going to do their best and never expect a tip in return (though they're always appreciated). If you've got a move coming up or need help moving a particular item give us a call!
Image Source: c2.staticflickr.com/8/7174/6722570555_2a396cab0b_z.jpg
Original Source: https://squarecowmovers.com/cow-tipping-tips-on-tipping-your-movers/