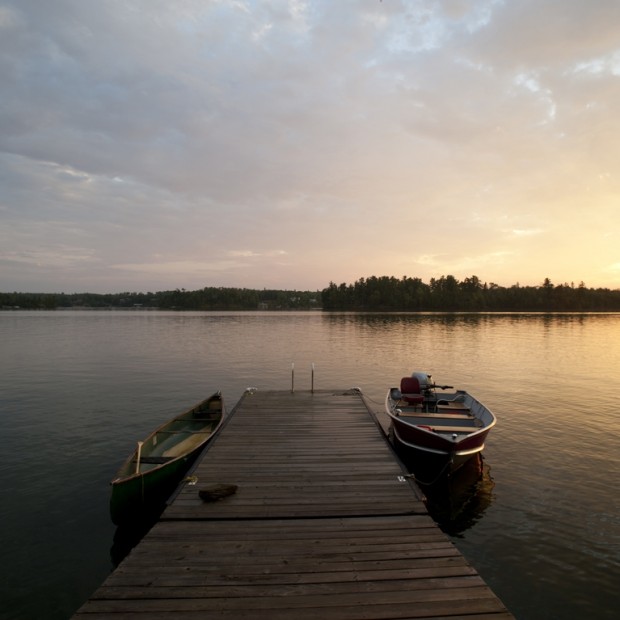 It's June and in Central Texas, where Square Cow Movers is headquartered, that can only mean one thing – tons of fun out on the lakes! Our team stays busy helping people move to Lake Travis, Lakeway, and West Lake during the summer months. These are just a few of the many lake communities that catch the eye of boat lovers who want to make the most of waterfront living.
But it brings up an interesting predicament – what to do with your boat. When you live close to a lake you have a few more options, but it's best to decide where your boat will live before finding a place for yourself. Here is a closer look at the four most popular boat storage options in Central Texas.
The Pros and Cons of Storing Your Boat
The Pros:
Boat is in a secure area.
Option to have the boat in a covered area out of the elements.
Can increase the life of the boat.
You can bring your boat to different lakes.
The Cons:
Can get expensive.
May have to store the boat a significant distance from the lake.
You'll have to find a storage unit that's at least 10×15.
Taller boats that are higher than 10' on the trailer may not fit in most standard storage units.
The Pros and Cons of Dry Docking Your Boat
The Pros:
Option to have the boat in a covered area out of the elements.
Can increase the life of the boat.
Some dry docks have cleaning stations that make maintaining the boat much easier.
Dry dock workers can put the boat in the water for you.
The Cons:
Can be expensive.
If dry docking at a marina, you may only be able to get your boat in the water at certain times.
Boats over 35' probably won't fit on dry storage racks.
If you're using stacked dry storage you run the risk of boats above yours leaking oil, etc.
The boat will have to be moved with a forklift, which can potentially cause damage.
The Pros and Cons of Getting a Boat Slip
The Pros:
No need to trailer the boat. This also means you don't have to have a vehicle for towing.
Super convenient since it's already on the lake.
Don't have to worry about low lake levels that make boat launches inaccessible.
No waiting in lines to launch.
If the marina has a gas pump getting fuel is more convenient.
The Cons:
Can be very expensive. For example West Beach Marina on Lake Travis rents slips for anywhere between $190 to $445 a month.
May not have space available in your ideal spot – especially if you want to be on Lake Austin.
You'll have to go to greater lengths to make sure everything is secure on your boat since other people on the docks will be around your boat.
You'll have to clean the boat exterior more if you don't have a lift.
You'll need to make regular trips to check on the boat year round.
Possibility of gel coat blistering since Central Texas is relatively water most of the year.
The bilge pump must be in perfect working condition.
If the marina doesn't have a gas pump, obtaining fuel is less convenient.
There can be concerns about the boat sinking if it's uncovered and not properly maintained.
The Pros and Cons of Finding a Home With Room for Your Boat
The Pros:
Convenience of having your boat easily accessible.
More control over keeping things secure.
You can bring your boat to different lakes.
You can maintain the boat on your own schedule.
It's the least expensive option.
The Cons:
Will limit the number of properties that will meet your needs. This is particularly true in hilly areas such as Lago Vista, or in places with strict HOAs such as West Lake.
May cost more for a place with more yard or garage space.
Could take up valuable space in the yard or even kill grass.
May have to figure out a way to keep it out of the elements.
Could become an eyesore.
People will know you have a boat – it's an easy way to make friends, but this could also be bothersome.
It takes more time to get out on the water since you have to get the boat ready, trailer it and then launch it.
No matter which option works best, Square Cow Movers can help you get moved as quickly and easily as possible so you can get out on the lake. Call us today if you need professional help moving to Lakeway, West Lake, Lake Travis or any of the other lake communities in Central Texas.
Original Source: https://squarecowmovers.com/boat-moving-and-storing-options-when-you-live-in-a-lake-community/