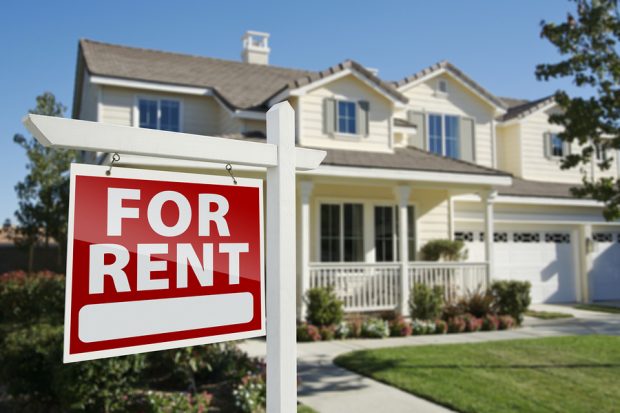 At Square Cow Movers we help people move into homes every day. It's given us a unique perspective on the residential real estate market. Most people buy to own, but others buy to rent.
Entrepreneurs that we are, we've asked local real estate agents their opinion about buying rentals and what advice they would give someone who's looking for their first rental property. Here's what they had to say.
*The list below does not include matters related to financing the property, but rather finding the right rental property for you, the rookie landlord. 
Keep Investment Properties Close to Home
If you're new to owning a rental property it's best to stick with something in your local area. You'd be surprised how many things can pop up as soon as a home is rented out. Even if you use a property management company, it's much easier to own a rental property that you can drive to when needed.
Not to mention it's more cost effective. Tenants can call about the smallest things. Things you don't want to pay a handyman to look at if you can fix the problem yourself. You can also drive by every now and then to keep an eye on the property and make sure the tenants are maintaining the home.
Be Very Conservative When Estimating Value and Cash Flow
The point of a rental property is to generate income and add to your financial portfolio. Like any investment you have to estimate the costs and the returns to decide if it's worth the risk. This is where an experienced realtor can really pay off.
Your realtor can gather information on recent sales, leases and rental rates. If you're seriously interested in a property they can help you crunch the numbers to decide if there's cash flow potential and how much to offer.
Err on the side of caution and always be conservative when you're making estimates. Lean more to the worst-case scenario rather than the best-case scenario, because in real estate nothing is certain – except taxes.
One Caveat to Watch Out For – Property Taxes
Your property taxes can go up or down at any time. Any homeowner's exemptions your state may offer won't apply to your rental properties, and the property tax caps will likely be higher. If you buy in an up-and-coming area where homes are appreciating there's a good chance your property taxes will go up in the near future.
Factor in a potential property tax increase in your first year to make sure you'll have cash flow rather than breaking even or losing money each month.
Decide Which Type of Property You Want to Own
Single family home, condo, duplex, triplex – depending on where you live there could be a lot of rental home options. Each type of housing has its pros and cons that should be heavily weighed.
Price is of course a major factor, but maintenance should also be a top concern. The more units you have the more management there needs to be. From finding renters to collecting rent to maintaining the property, larger properties might be too much to handle for a new landlord.
A town-home is a great option for most new landlords. Typically, the HOA will cover the exterior maintenance so there are a few less things you have to worry about. The onsite management team can also help keep an eye on things and alert you if there are issues at your residence.
Focus on Areas With Appreciation and Good Rental Rates
Each neighborhood has its drawbacks and selling points. As a rental owner the two selling points to look for are areas with steady appreciation and good rental rates.
A rental property generates wealth in two ways: monthly rent from tenants (short-term return) and home equity (long-term return). Neighborhoods that are beginning to be revitalized have strong potential for appreciation. If the average rental rate for a similar property is already above what you need for cash flow that's a big plus.
Other features to look for:
Good school district
Nearby amenities
Low crime rates
Few homes available for rent in the area
High home ownership rate in the neighborhood
Decide How Involved You Want to Be
Speaking of your landlord duties, it's important to decide up front how involved you want to be. Not everyone is cut out to be a landlord. Your involvement will affect the management costs, which in turn affects the cash flow. So, before you can reach an accurate estimate you have to outline how the property will be managed.
Need to get stuff moved into or out of a rental property? Give us a call or use the online form to get an instant moving quote. We work with landlords that own properties of all sizes!
Original Source: https://squarecowmovers.com/begin-owning-rental-properties/