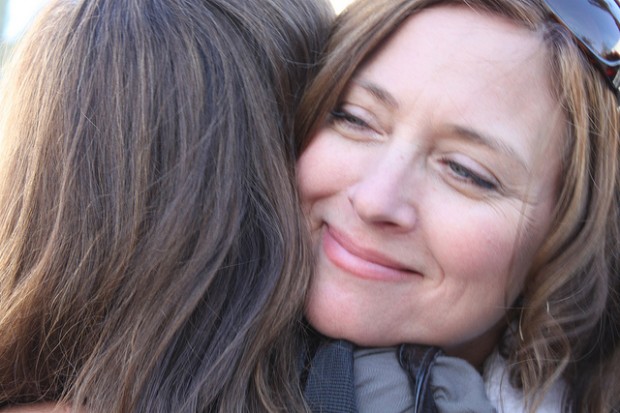 Mother's Day is this Sunday, May 11th. Whether you already have brunch plans to share migas and mimosas with your mom, or you are going to be battling the masses to find the last Mother's Day card on Saturday night, take a moment to think about why you appreciate your mom.
Here are 12 reasons why we love our Texas mamas!
-Mom bought us our first pair of tiny red cowboy boots.
-Mom took pictures with us in the bluebonnets every spring.
-Mom introduced us to all of our favorite foods like chili, cornbread, BBQ, sweet tea, hot sauce, queso, breakfast tacos, chips and salsa, enchiladas and of course, Tex-Mex!
-Mom accompanied us on all those school field trips from the Alamo in San Antonio, to the Texas State History Museum and the Capitol in Austin, to Six Flags and the Rangers Stadium in Arlington, to the Space Center and the Houston Museum of Natural Science in Houston. We aren't going to pick favorites, but the field trip to the Blue Bell Creamery in Brenham was the tastiest!  Thanks for volunteering as  a chaperone, Mom!  We know that herding 150 5th graders through a museum is not an easy job.
-Mom, thanks for all those after school trips to Sonic so we could get half-price limeades during "Happy Hour".  Sonic crunchy ice is still the best.
-Always teaching us to answer every question with a "yes Ma'm" or "No Sir".
-Hauling us and all of our friends to and from soccer practice and t-ball practice, when we all know that nothing beats Texas football.
-Mom helped us fix up our dorm room during freshman orientation at the University of Texas / Texas Tech / Texas A&M / Texas State / University of North Texas / Baylor / Rice University, but didn't embarrass us or stay too long.
-Mom took us on vacation to Galveston / Port Aransas / Corpus Christi, where we saw the ocean and felt the sand between our toes for the first time.
-A trip to the State Fair with mom meant that we got our fill of corn dogs, funnel cakes, fried Oreos, fried butter, well, fried everything!
-A big shopping trip to the Houston Galleria may have been more fun for mom, but she always remembered to reward our "stellar behavior" with a treat.
-Mom was there to protect us from the heat of the Texas sun, constantly reapplying sunscreen all summer long.  We may not have appreciated it back then, but wearing a white shirt over our swimsuits saved us from bad back sunburns.
What are some of the reasons why you love your Texas mom?  Share them with us here:
Facebook: https://www.facebook.com/SquareCowMoovers
Twitter: https://twitter.com/squarecowmoover
Google+: https://plus.google.com/101941814407639748249/posts
Image Source: flickr.com/photos/lcstravelbug/5680709412
Original Source: https://squarecowmovers.com/12-reasons-why-we-love-mom/