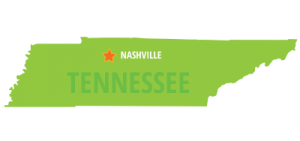 Moving Areas and Surrounding Areas:
Brentwood, Franklin, Nashville, Spring Hill, Mt. Juliet, Hendersonville, Bellevue, Green Hills, The Gulch, Murfreesboro, Nolensville
Phone
Click to call and schedule a quick and easy in-home estimate!
About This Location
NASHVILLE MOVERS THAT MAKE MOOVING MORE ENJOYABLE
Square Cow Movers is proud to provide a full suite of Nashville moving services at an affordable price. We move people all across Nashville and the surrounding areas. Whether you're moving to historic Franklin, your first home in Hendersonville or prefer the convenience and fast pace of downtown Nashville, we have the skills and knowledge to get you there safely and efficiently.
Our Nashville area movers are local residents who are familiar with the terrain, the roads and the weather – three things every good mover needs to know. They're experienced drivers that can smoothly navigate through traffic downtown as well as the school zones of the suburbs. No matter how long or short the move is our mission is to provide a safe, stress-less moving experience.
Looking for professional movers in Nashville, TN that can handle a commercial move? Not only are we premier residential movers in Nashville, TN, we're also commercial relocation specialists as well. Local businesses know they can count on Square Cow Movers anytime they need an excellent, trustworthy and timely moving solution. We'd love to be your go-to office movers in the Nashville TN area!
If you need Nashville Movers you can rely on, get an instant moving quote online or schedule an in-home estimate. We won't let you down!
Services Provided
Intra state moving (within TX)
Commercial moving
Loading rental trucks/Storage Vaults
Retirement community moving/packing
Storage needs
Fine Art
Unpacking services
Inner house moves (bedroom suite moved from upstairs to the downstairs)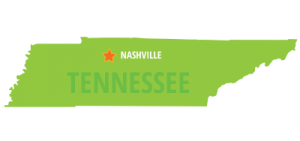 Want an Instant Quote now?
Click Here Have a question? Fill out the form below.
Moving FAQs
Why Do People Move to Nashville, Tennessee?
That's easy for us to answer since we recently expanded here and have quickly become one of the up and coming moving companies in Nashville, TN.
Nashville sits at the top of the list when it comes to places to raise your family. There are plenty of safe neighborhoods, awesome shopping and fantastic schools that every family is looking for. Of course, many people are also drawn to the music scene, which keeps our downtown Nashville movers busy.
But these are just a few of the reasons why great folks are moving to the Nashville area. We encourage you to visit our city to see if it's the right fit for you!
What Are the Best Family Neighborhoods in Nashville?
Nashville professional movers enjoy a built-in perk of the job – we get to see every square inch of the city. We've seen neighborhoods for every living situation. Some of our personal top picks for family-friendly neighborhoods in the Nashville area include:
Brentwood
Spring Hill
Nolensville
White Bluff
White House
Kingston Springs
Belle Meade
Franklin
This is a small sampling of a long list of Nashville neighborhoods that offer families an amazing living experience.
Do You Offer Specialty Moving Services or Are You Just Residential Movers in Nashville, TN?
Square Cow Movers has assembled a team that can handle just about any moving situation. We are:
Across town movers
Dorm movers
Appliance movers
Pool table movers
Apartment movers
Commercial movers
Heck, if you want we can be building movers – we just might need a little more time to clear out the entire structure.
What Should I Look for When I'm Searching for Apartment Movers in Nashville?
Apartment moving comes with it's own set of logistics. From where to park the truck to whether you'll have elevator access to if large furniture can fit through a staircase, apartments can pose more than a few challenges.
It's important to ask Nashville moving companies if they have experience moving clients in and out of apartments. If they say yes, then ask if they have any references for their services. This is one of the quickest ways to find out how they rank on the list of apartment movers in Nashville.
How Do Your Services Compare to Other Moving Companies in Nashville, TN?
As you can see from our customer reviews, one of the things that sets Square Cow Movers apart is our professional, friendly service. We started our family-owned moving company after having a horrific experience of our own. It left us feeling like there was something seriously lacking in the moving industry, and we wanted to change that.
We're a Nashville moving company that treats every client with respect, because we know moves can be stressful. All of our movers are salaried employees, not contract workers that haven't been vetted. This helps to ensure that everything will arrive safely and on schedule. Square Cow Movers also pays attention to the smaller details, like using 100% recycled packing boxes.
Give us a try to see what makes us one of the top moving companies in Nashville, TN!