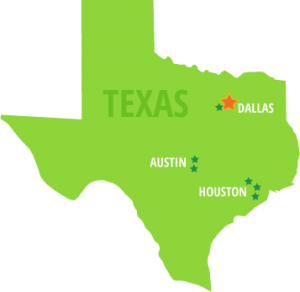 Moving Areas and Surrounding Areas:
Dallas, McKinney, Frisco, Prosper, Plano, Allen, The Colony
Phone
Click to call and schedule a quick and easy in-home estimate!
Team Manager
Josh Russell
About This Location
Square Cow Movers proudly provide a full suite of moving services in Dallas and surrounding areas! Whether your are moving to McKinney, Frisco, Allen, TX or down South 121 to Grapevine, we have the skills and knowledge to get you there safely with a mooving customer experience. North Dallas sits at the top of the list when it comes to places to raise your family. New, safe neighborhoods, awesome shopping, and fantastic schools highlight just a few of the reasons why great folks are moving to the North Dallas area.
Our guys moving in this area are locals familiar with the terrain, the the roads, the weather, the…well, you the get the idea. Driving through start and stop traffic of Frisco Square or maneuvering through the busy streets of McKinney, we know how to move your things safely and efficiently. Whether you are just moving down the street or moving across the country, our mission is to provide a safe, stress-less moving experience for you and your loved ones.
Also, if your business needs an excellent, trustworthy and timely moving solution, Square Cow Movers would love to be your movers! Not only are we your residential movers, we serve as your commercial movers and/or long-distance moving solution.
So, if you need a movers in Dallas, give us a shout. We won't let you down!
For more information about how awesome we are, check out our transparency and trust policies. Below, please find a complete list of services we offer in this area. We look forward to serving you!
Services Provided
Intra state moving (within TX)
Commercial moving
Loading rental trucks/Storage Vaults
Retirement community moving/packing
Storage needs
Fine Art
Unpacking services
Inner house moves (bedroom suite moved from upstairs to the downstairs)
Don't Take Our Word For It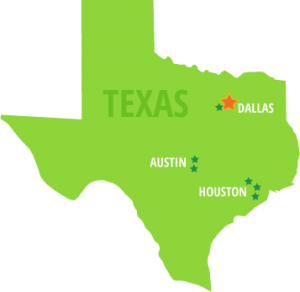 Want an Instant Quote now?
Click Here Have a question? Fill out the form below.
Moving FAQs
Why Move to Dallas?
Dallas has a lot to offer in the way of jobs, entertainment and living an active lifestyle. The entire metro area from Allen to downtown to Fort Worth is exploding in growth right now, especially in North Dallas. McKinney and Frisco were among the fastest growing suburbs in the nation just a few years ago. Overall, opportunity and affordability are two main drivers behind the growth in Dallas.
What Questions Should You Ask a Moving Company Before Hiring Them?
Finding the best moving company in the Dallas metro often comes down to asking the right questions. The most important questions refer to how the business operates. You'll want to know things like: is the company licensed, is it insured and are the movers contract workers or employees. Want more advice on interviewing a moving company? Check out this post on questions to ask moving companies.
What Packing and Unpacking Options Do You Offer in Dallas?
Square Cow Movers is equipped to offer all sorts of packing services in North Dallas. We can box everything up for you using our pro packing skills. Our team is also experienced at piano moving and pool table moving. It doesn't matter if you're moving out in Prosper or within the Dallas city limits. We can be there with our truck ready to move any item you have.
Are There Any Items your Dallas Location Can't Move?
Anything that can be considered hazardous, flammable or explosive is a no go. For example, let's say you're moving from The Colony to McKinney and you need to transport a lawnmower. Before the lawnmower can be loaded up on our moving truck the gas tank would need to be emptied. Here is a full list of items you can't place on a moving truck.
Who's Moving to Texas?
It seems like everyone is relocating to Texas these days. Both people and businesses are moving into the Dallas metro. Businesses are flocking to the area because of low taxes and a supportive business environment. In North Dallas, where there is lots of growth, some cities like Plano have actually limited business growth in the historic downtown areas.
Of course, the region is very popular among young professionals and families that are looking for affordable housing in a close-knit community. This is made clear by surveys that show Dallas is #2 in new housing starts. Among those homes are many multi-family units for multi-generation families.