After folks move, they usually think to change their address in a few high priority places, such as:
-through the post office, so you can get your mail.
-on your credit cards and debit/bank cards, so you can receive your statements and so your billing address will match your shipping address when you shop online 😉
– and on your driver's license, so you have a legal ID that correctly identifies your current address.

But don't forget to change your address on your pets' ID tags! You may even want to move this task higher up on the priority list in case your pet wanders off during the shuffle of the move. The commotion during a move includes doors that are left open and multiple people coming in and out of your new home. Your new neighborhood may be unfamiliar to your pet and all the extra uproar may make your pet confused or unsettled and want to wander off in search of a more peaceful or recognizable place. Order a new ID tag ahead of time, so you know that in case your dog or cat gets lost they have the correct address on their collar.
Here are a few of our favorite tags and places to get new pet ID tags!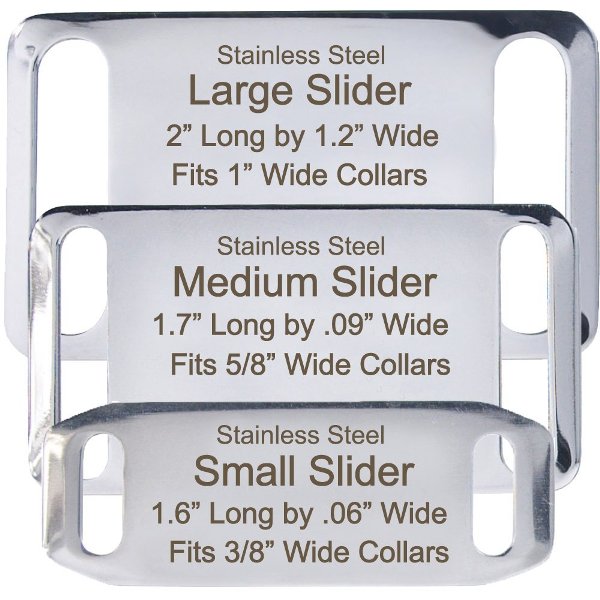 These nifty Pet ID tags slip on to your dog or cat's collar so you don't have to worry about that rattling or clinking noise tags can make. The tags are also one of Amazon's top sellers. http://www.amazon.com/Slide-On-Pet-ID-Tags-Stainless/dp/B00416J9F6/ref=zg_bs_2975342011_5

The following is a similar version, but smaller for cats! This is a great option for a cat because it is small and will be out of the way. http://www.drsfostersmith.com/product/prod_display.cfm?c=3261+20828+3577&pcatid=3577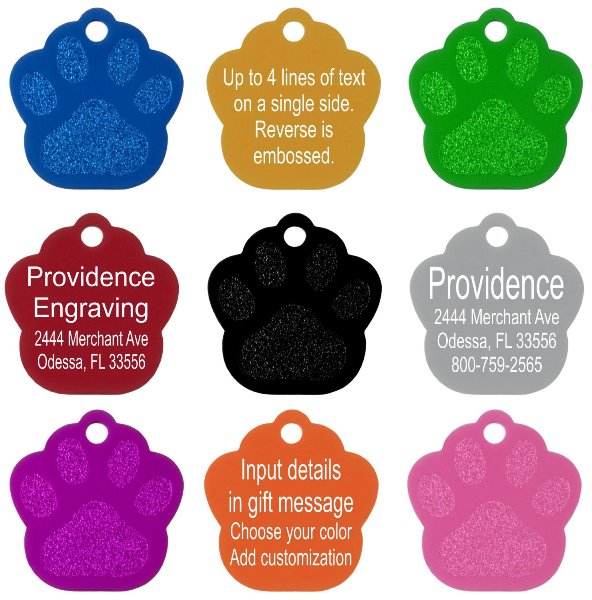 These tags are highly-rated, colorful and inexpensive! What more could you ask for? http://www.amazon.com/Tags-Shapes-Colors-Choose-Aluminum/dp/B00BU44VSM/ref=sr_1_1?s=pet-supplies&ie=UTF8&qid=1418338686&sr=1-1&keywords=pet+id+tags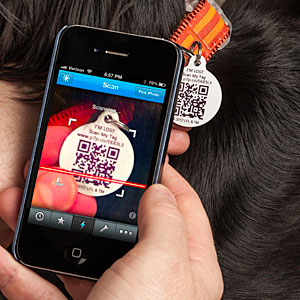 Star Wars geeks click here! This Death Star tag is the perfect size and the back side features a QR code that can be scanned to retrieve owner info. (Finally a good use for the QR code) http://www.thinkgeek.com/product/f184/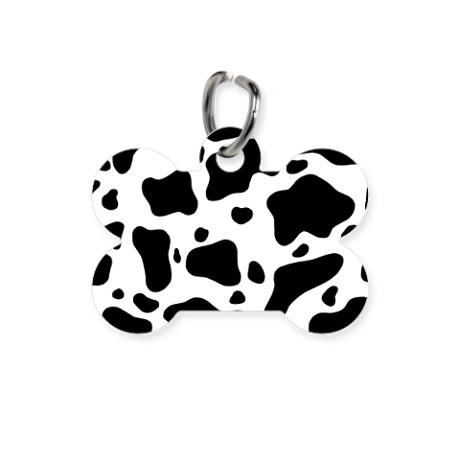 Our personal recommendation for a Pet ID tag would be this stunning cow-inspired black and white spotted number. All pets should wear this one.
http://www.cafepress.com/mf/79670816/cow_pet-tags?utm_medium=cpc&utm_term=879489888&utm_source=google&utm_campaign=sem-cpc-product-ads&utm_content=search-pla&productId=879489888

Sophisticated cats (or dogs) may want to sport these colorful initial tags. These tags are highly personalized, you can select an initial and a color. http://www.here-kittykitty.com/inpetidta.html#prettyPhoto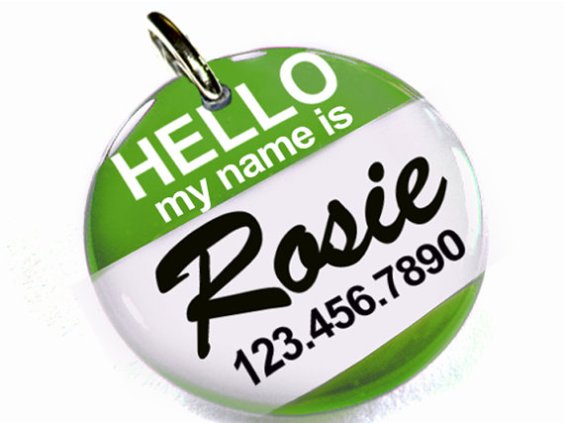 If you have a sense of humor and a friendly pet, help your pet introduce themselves with this "Hello, my name is…" tag. https://www.etsy.com/listing/201723014/hello-my-name-is-dog-id-tag-pet-id-tags?ref=market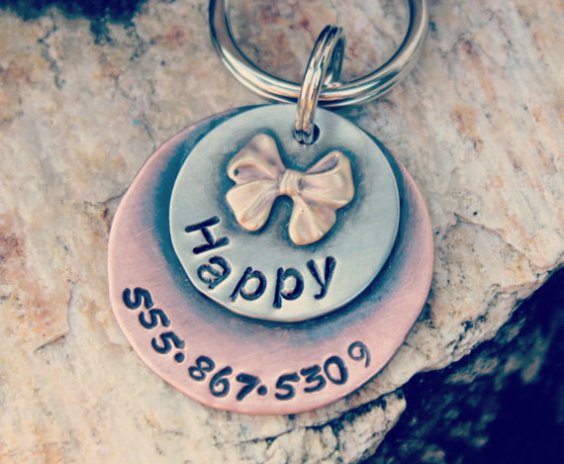 If your pet is a girly-girl, she may appreciate this feminine mixed-metal bow tag. https://www.etsy.com/listing/167272158/tri-color-handstamped-pet-id-with-bow?ref=sr_gallery_1&ga_search_query=tri+color+metal+pet+id+tags&ga_order=most_relevant&ga_search_type=all&ga_view_type=gallery
If your pet has a medical issue, allergy, ailment or disability these tags can help alert others to your pet's special needs such as a diabetic insulin dependent dog, or a hearing impaired cat, etc. https://www.dogtagart.com/dog-tags/medical-id-tags
Happy tails (trails) to you and your pet in your new Home!
Original source: https://squarecowmovers.com/where-to-find-pet-id-tags/