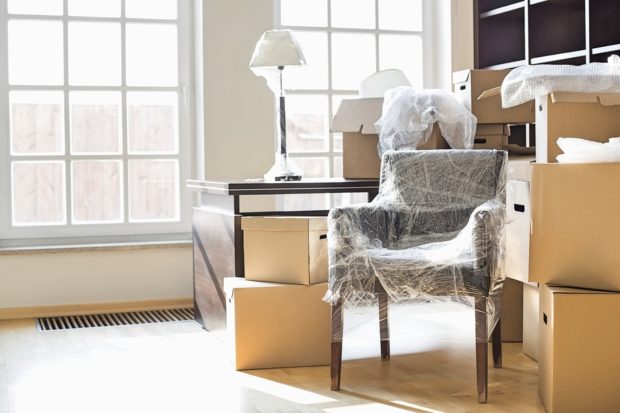 One question we hear a lot is, how soon should I start packing before my moving day? The answer is always the same – as early as possible.
The sooner you start packing the less stressful the process will be, especially if you're moving long distance. You're also less likely to cut corners that could end up being costly. However, packing ASAP is sometimes easier said than done.
If your move is still a few months away you can't pack everything up (unless you don't mind living out of a suitcase for a while). But you definitely don't want to put things off longer than you have to. The trick to packing ahead of time without losing your sanity is to prioritize your packing. Here's how to do just that, plus tips on getting packed up when you're short on time.
Expert Strategies on Prioritizing Your Packing Timeline
Most people have every intention of getting a headstart on the packing process, but don't know how to go about it. To do this without completely upending your home life you've got to be strategic. Basically, start with the things you rarely use and work your way towards packing up everyday items.
First, find a place for packed boxes. To keep your entire house from becoming a storage unit, designate an area as the place for keeping packed boxes. The garage or a guest room are two good options.
Now start with your stored items. Things that are already tucked away in the garage, attic or closets are the first things that can be packed in advance without a problem. You may even get lucky and find a few storage containers that can be used.
Move on to seasonal items that aren't in season. Seasonal items like winter clothing and lawn equipment that won't be needed before the move can be packed up sooner rather than later.
Next, come up with a packing plan for specialty or hard-to-pack items. Some items, like a piano or custom piece of artwork, may require special packing or transport that needs to be planned in advance. The opposite could also be true. Specialty items may need to wait until moving day. Call up your moving company to determine how soon the item needs to be packed and if there's anything you need to do to get it ready.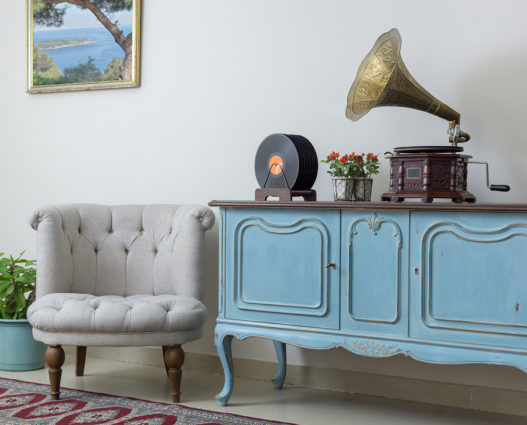 A few weeks to a month out start streamlining. Have you ever wondered how many things you could do without? Now is the time to find out. Start packing up everything that's not a necessity for day-to-day life. If you have two bathrooms, pack up the smallest one and make due with using a single restroom for the last week. Knick knacks, linens, table settings – they can all go in packing boxes for a few weeks without being missed.
*Don't forget to purge! This is the perfect opportunity to get rid of the things you no longer need or want so there's less to pack up. If you're a sentimental person who tends to collect clutter there are ways to declutter without emotion.
A week before moving day start clearing out the closets and kitchen. Once you're a week away from moving you can start packing up the closets and kitchen. First, have each family member pack a small suitcase with a few changes of clothing, shoes, toiletries and medication. In other words, pack like you're taking a weekend vacation. Everything else in the closet can then be packed up in boxes.
As moving day draws closer, refrain from cooking at home to simplify things all around. Eat what you already have in the pantry and opt for ready-made meals. That way you can get the kitchen packed up without waiting until the last minute.
Finally, pack up the bedrooms and bathroom a few days out. Since you've been packing up odds and ends for a few weeks some of the work may already be done. In the final days before the move pack up the rest of your items in the bedrooms and bathroom. Leave only the absolute essentials for the morning of the move. That means even the bed frame can be broken down a few days before.
Packing Options When You're Short on Time
Sometimes last minute moves are unavoidable. It's a situation that calls for efficiency and extra manpower to get the job done. Here are a few things you can do to get everything packed up securely and swiftly.
Enlist the help of professional packers. Many of our clients that are on a time crunch opt to use our packing services because it takes a lot of the work off their plate. While pros are getting everything boxed up you can handle other logistics like getting the utilities turned on and changing your mailing address.
Purge hard. The theory here is simple. The fewer things you have to pack up the quicker it will go. Some non-profits will even come pick up donated items for you, including bulky furniture.
Have a packing party. Invite friends and family over to have a little fun while helping you get everything packed up. Just make sure to have supplies ready and come up with a plan beforehand so everyone knows what they're doing. If not, it could turn into a normal get-together that slows the process down rather than speeding it up.
At Square Cow Movers we've got the experts and equipment to help you make a move quickly. We offer a full-suite of moving services that give you control over how much or how little work you have to handle. Give us a call today to tell us more about your move!
Original Source: https://squarecowmovers.com/when-should-i-start-packing-before-my-moving-day/