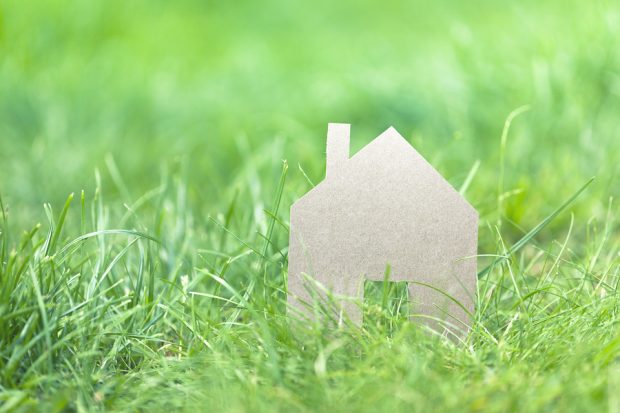 You just bought the home of your dreams. It's in a fantastic neighborhood and the house is move-in ready. But there's one hang up – the yard.
Purchasing a home in the winter or start of spring may mean that the yard needs maintenance now that the weather is warmer. Even if the property looked great when it was on the market the previous owners might have let the landscaping slide after the contract was signed. Tackle weeding and landscaping at your new home with these tips.
12 Landscaping Tips for New Homeowners
HOA Considerations
Find out if there are any HOA regulations for the landscaping in front. Details should be in your homeowners association governing documents.
Clean Up Before You Move In
If the yard needs a lot of work you may want to landscape before moving if possible. At the very least make sure the lawn is mowed and there's a clear pathway from the road or driveway into the home.
Research Your Regional Climate
Attractive landscaping that's easy to maintain depends on where you're going to live. Moving to Nashville is dramatically different than moving to Denver. The United States Department of Agriculture (USDA) has created a useful plant hardiness zone map. You can use the map to locate your zone and discover which plants are best suited for the area. It's also a good idea to select native plants that are well adapted to the climate.
Evaluate Your Watering System
Does the new house have a sprinkler system? Or maybe a drip system? Before you undergo a landscaping project consider your watering system. Watering the plants is going to be a major part of the maintenance. If you don't have a good system in place it may be best to use drought resistant plants that need little watering.
Track the Sun's Movement
Other than water, sunlight is just about the only thing plants need to grow. Every property is going to have unique sun exposure. Spend a day tracking how the sun moves across your yard noting the places that receive the most sunlight, shady spots and when the sun exposure is greatest.
Factor in the Time of Year
The growth cycles for many plants are influenced by the season. Unless you live in an area like Houston that has very few seasonal changes, you'll need to factor in the time of year to decide which projects to tackle.
Start Small
With landscaping projects you have more flexibility to add to the design over time. It's best to start small and add to the landscaping in the months after you move. Make cleaning things up and clearing out debris your first yard project so you know exactly what you're working with. Another idea is to come up with a focal point that you can work around in the coming seasons.
Make a Mockup of Your Yard
Creating a mockup or blueprint of your yard can help you come up with a plan that makes the best use of the outdoor space. Having a layout makes it easier to account for walkways and troubleshoot issues like irregular grading. Apps like iScape are the perfect way to reimagine your yard before you break ground.
Know What Weeds You're Working Against
Nothing will mess up the look of your landscaping more than weeds. There are plenty of weed killers on the market, but it's important to identify the weed before you pick a treatment.
Take Care of Weeds First
If weeds are already an issue handle them first before you put sweat equity into planting and sodding.
Plan for the Future
Unlike remodeling the interior, the landscaping is going to change on it's own over time. When you're putting your landscaping project together plan for the future. Consider how quickly plants will grow, how large they'll become, additions that can be made next season and the potential maintenance involved.
Create a Maintenance Plan
While you're landscaping project is coming together take the time to create a maintenance plan. Monitor how well the plants do in the first few weeks and make adjustments accordingly.
We may not be landscapers by trade, but Square Cow Movers does provide expert moving services all across the USDA plant zone map. Call us today or use the online form to get an instant moving quote!
Original Source: https://squarecowmovers.com/weeding-landscaping-new-home/