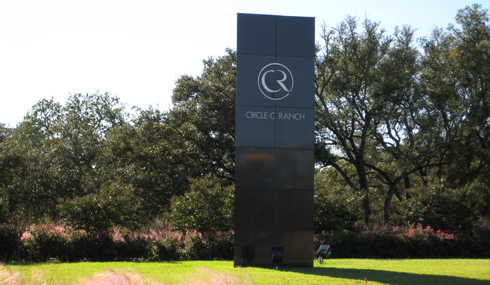 People that are looking for an established neighborhood, that's not far from downtown Austin and at the edge of the scenic Hill Country have probably heard of Circle C Ranch. It's a sizeable master planned community that has been highly popular since it was first developed in the mid 1980s. As Austin has expanded Circle C Ranch has become more and more desirable.
Keep reading to discover the reasons why it's been a hot bed of real estate activity for decades.
The Essentials About Living in Circle C Ranch
Average Home Cost
The homes in Circle C Ranch have appreciated significantly over the years, but many still think the prices are fairly good. For example, you can still find 4 bed/3 bath homes that have well over 2,000 square foot going for well under $400,00. Just to the north in Westlake, the average price for a home is much more expensive.
Shopping Centers
Circle C Ranch is a quick drive away from Governor's Square Mall and the WestGate Shopping Center. You can also go east on Slaughter Lane for a few miles to get to the Southpark Meadows shopping complex. On Saturdays the SFC Farmer's Market at Sunset Valley is open, and there's plenty of shopping all week long at the many stores off Brodie Lane.
Schools and Education
Circle C Ranch is part of the Austin Independent School District, however it is known be in the vicinity of some of the district's best schools. Neighborhood kids attend:
Bowie High School
Gorzycki Middle
Clayton Elementary
Kiker Elementary
Mills Elementary
For anyone that wants to take a few college courses or earn a degree, the University of Texas is an easy drive away as is Austin Community College.
Employment
Many of the residents in Circle C Ranch work in downtown Austin, which is an easy 15 to 20-minute commute. The southwest region is also home to many mid-sized headquarters like Keller Williams Real Estate as well as numerous hospitals and tech businesses. That's one of the reasons so many white-collar tech workers live in the area.
Entertainment
A few years ago an Alamo Drafthouse was built right around the corner from Circle C Ranch, and now the new NXNW location is in the same complex. The Governor's Square Mall a few miles north also has a movie theater. Within Circle C Ranch the Metropolitan Park offers plenty of outdoor entertainment as does the Grey Rock Golf Club. The neighborhood swim center with its Olympic-size heated pool is another hot spot for social activity.
Why Circle C Ranch?
Back when the first homes were being built, Circle C Ranch was a little off the beaten path, offering residents more privacy and an abundance of nature. Though more things have spread out that way, the community is still known for its multitude of green spaces and mature oak trees that grace most of the properties. This gives the community a more rural feel even though it's very convenient to tons of amenities.
Circle C Ranch has always proved to be a great value for the size of the homes, features of the community and location. For what you get most people consider the homes to be well worth the price. Families are also drawn to the area because it is very safe, with the option of living in a gated part of the neighborhood. The better than average schools are also a draw for people with kids.
Planning a move to Circle C Ranch? You're in luck! Square Cow Movers recently opened up a south location right down the road from Circle C Ranch, which makes it easier than ever for us to help people move into the neighborhood. Give us a call or use our online form to get an instant moving quote.
Image Source: showmeatx.com
Original Source: https://squarecowmovers.com/the-essentials-for-living-in-circle-c-ranch/