The SXSW Music festival is about to kick off which got us thinking about tunes related to our business. One of the best things about SXSW is that with thousands of performers and bands hitting stages around the city you never know what you're going to hear. New genres make their debut, original voices sing out and sounds from all over the world come together.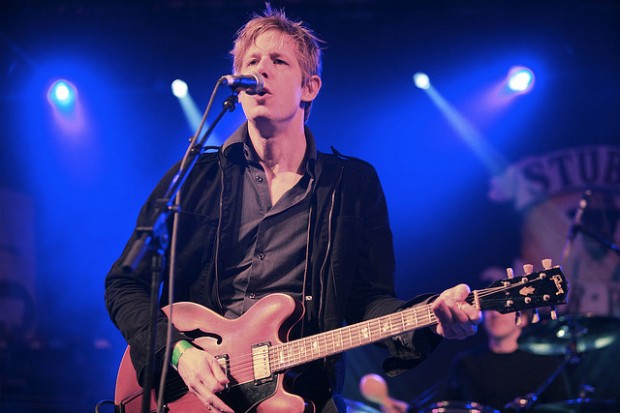 SXSW Music is six days from March 11-16 this year. Now in its 27th year, the festival was created to find talent that is still flying under the radar, showcase bigger names and grow the music industry with informative panels led by industry pros.
If you're creating a moving playlist this March here are a few songs to consider adding to the lineup.
Songs About Cows
Las Vegas Mobsquad – I'm a Cow Song
Hilarious is the best word to describe this wonderfully weird homage to cows. Short, sweet and fast paced, this song will get you amped up for moving. There is a whole series of cow songs from the Las Vegas Mobsquad including I'm a Cow in Space.
The Arrogant Worms – I am Cow
Just as funny, but a little more gospel like in the sound. There are some very clever lines in this song.
Gladys the Cow – I'm Proud to be a Cow
The resident cow of Sesame Street let her cow pride be known in this song.
Songs About Moving
Bob Mould – Moving Trucks
It's a song that's all about moving on in your life, literally. However, it sounds like moving wasn't Bob's idea and the moving trucks didn't have anywhere to take his stuff.
The Pretenders – Pack it Up
The Pretenders have a great classic rock sound, and this song discusses bouncing around from one place to the next. Pack it up refers to a suitcase, but nonetheless very relevant when you're packing up your home.
The Weakerthans – Sun in an Empty Room
This is a great, relaxed tune and possibly the best-known song that discusses moving out of a home. The first chorus is all about clearing out a house.
Grant Heart – 2541
Grant Heart must have loved his place at 2541. The song is dedicated to moving into the humble 2541 abode, but unfortunately the person he moved in with didn't stay long.
Electric Blanket – We Will Help You Move
Super fun heavy rock song that will get your energy levels up when it starts to wane after a long day of moving.
Imogen Heap – Hide and Seek
It's a somber song that for the most part reflects on life change and moving. The line 'crop circles in the carpet' is great as well as 'oily marks appear on walls where pleasure moments hung before'.
Want suggestions for your moving playlist or the help of a few moving trucks? Give Square Cow Movers a call and we'll supply the moving expertise and the music!
Image Source: www.flickr.com/photos/kk
Original Source: https://squarecowmovers.com/sxsw-music-and-square-cow-movers-our-favorite-moving-songs