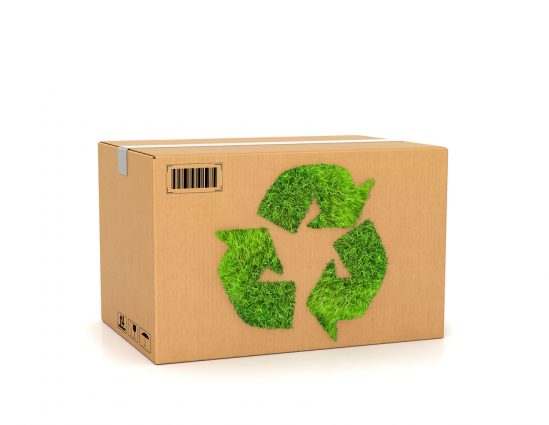 We cows are all about being green and eco-friendly. With a little forethought and planning anyone can make their move much more environmentally friendly. In honor of Earth Day, we're doing our part to help reduce carbon footprints by sharing our favorite eco-friendly moving tips.
Prepping for the Move
We always recommend that people purge before packing. During the process recycle and repurpose as much as possible. Only throw out things that are no longer working or very worn out.
Get organizations to pick up donations at your home. Some non-profits like Salvation Army will come by and pick up your donations, which is greener than making drop offs yourself.
Plan, plan, plan. Take the time to create a timeline and list of supplies for your move so things go as smoothly as possible.
Green Packing Materials and Techniques
If you need packing services look for a company that uses green supplies and practices.
Packing is one of the aspects of moving that can get wasteful if you aren't careful. Fill boxes all the way to minimize the number needed and make them more structurally sound for stacking.
Use reusable plastic containers for as much as possible.
If you use cardboard boxes opt for ones that are made from recycled material. At Square Cow Movers all of our boxes are made from 100% recyclable cardboard.
You can also use secondhand cardboard boxes from someone else that just moved or leftover boxes from a local business.
Use your own items for packing. For example, suitcases and laundry baskets can be packed with shoes or clothes.
Use sheets and towels to pad boxes.
Use packing paper made from recycled materials.
Avoid using packing peanuts if possible since they're made with polystyrene, a petroleum-based plastic.
Opt for green packing peanuts if you need them. They're made from bioplastics that are made with renewable sources like cornstarch.
Efficient Transport
Hire a green moving company that takes steps to be as efficient and eco-friendly as possible.
Choose the right size truck for the job. You want it to be big enough to hold all of your stuff without being oversized. The bigger the truck the more fuel it uses.
Try to get everything in one load. Fewer trips mean less gas and a smaller eco footprint.
Staying Green While You Clean Up
Once you're done unpacking, break any cardboard boxes down and store them for your next move. If you don't have the storage space, give the boxes away so they can be used again.
Recycle any cardboard boxes that are too banged up to use.
Recycle the used packing paper (or if you have kids use it for arts and crafts).
Packing paper can also be composted.
Square Cow Movers embraces the green, back to nature lifestyle in our hubs across the country. If you're looking for an environmentally friendly mover in Denver, Nashville, Austin or anywhere in between give us a call!
Original Source: https://squarecowmovers.com/sustainable-eco-friendly-moving-tips/