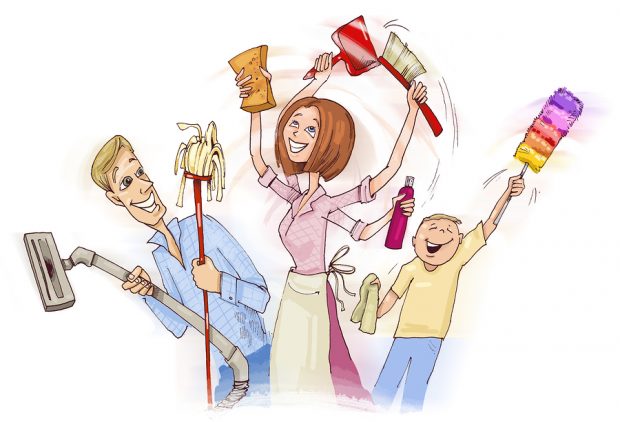 Spring is touted as one of the best times to sell a home, because many families are eager to get settled before the fall. A study by Zillow found that homes listed between May 1 through May 15 sold, on average, around 18.5 days faster than homes that weren't listed during that timeframe. If you hope to sell your home this spring, you will want to make sure your home is in tiptop shape. Showing your home in the best light means staging your home for potential buyers. These spring home staging tips will help you enhance your home.
Spring Cleaning Inside
Spring cleaning is a pretty broad term, but besides normal cleaning like mopping floors or dusting, you should also consider decluttering. Putting away winter clothes and bulky sweaters will help your closets seem bigger and like there is plenty of room for storage. You should also consider switching out winter throws for lighter throws in spring colors.
Spring Cleaning Outside
You know the inside of your home should be clean, but don't forget about the outside. Rain and winter weather make windows splotchy. Clean windows from the inside and outside to make them sparkle. If you enter and exit your house through the garage, don't forget to check out the condition of your front door and porch. Sweep off the porch, replace winter wreaths with more spring-themed decor and "spring" for a new doormat.
Spring Scents and Color
Typical home staging advice includes baking cookies, but go more sophisticated with spring scents like cotton, florals, sand and beach-scented candles or room sprays. Staging your home doesn't have to cost you a lot of moo-la. Think of inexpensive decor items like hand towels, dish towels, throw pillows or table settings and purchase a few in light colors like yellow, lavender, sage green or pale blue.
Outdoor Living Areas
In the spring, as the weather warms up, people think about spending time outdoors. Check the condition of your outdoor spaces. Clean off outdoor furniture, sweep off decks and patios. Create a cozy retreat with chairs around a fire pit or a peaceful setting with stepping stones and a birdbath. In the early spring, many backyards are still sporting bare branches and spotty grass, you can disguise these with colorful potted plants.
Let the Light In
Pull back draperies and open blinds to let the sun shine in. On a rainy day make sure the lights are turned on. Polish mirrors so that they sparkle and make rooms seem bigger. Mirrors will also reflect sunlight to bring more light to your space.
Best of luck with selling your home this spring! When the time comes, don't forget to contact us and we'd be happy to help with all your packing and mooving needs!
Original Source: https://squarecowmovers.com/spring-home-staging-tips/