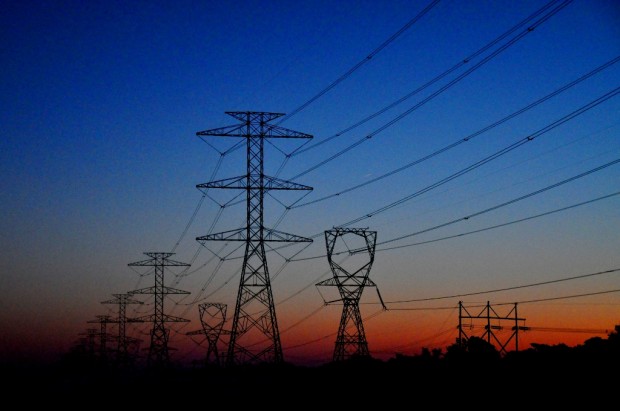 Even if you live in a barn, anyone that's making a move will need to get utilities set up. If you're moving to Houston from another city you may be surprised at how the process of selecting an electric provider works since Houston is in a deregulated energy area. In this post we're filling ya in on how deregulation affects your electric provider choices, tips on choosing the best provider and using a comparison tool to make the selection easier.
Energy Deregulation and Your Electric Services
Twelve years ago Texas lawmakers approved Texas Senate Bill 7. It was a decision that would change the way many Texans received their electric services. This is what's now known as deregulation. Texas legislators knew that the need for electrical services was increasing and grids were being strained so lawmakers wanted to bust up power supplying monopolies. The idea was that by deregulating the electric market there would be more competition and therefore more competitive rates for consumers to take advantage of.
It's not clear that deregulation has made a real difference in reducing costs. Around 85% of Texans are in deregulated markets and can choose their own retail electric providers, but the 15% of people living in municipalities or in an area with a utility cooperative appear to pay less. ERCOT is still the entity that actually operates the electrical grid for everyone so that hasn't changed.
Regardless, anyone living in Houston will now need to decide which provider will supply their electrical services.
What to Look for in an Electric Provider
Going from being told who will provide your electricity to having a wide selection of electric providers to choose from can be a little overwhelming. This is especially true if you're moving from Austin or another area in Texas that isn't deregulated. Since you've never had to choose a provider before you may be wondering what to look for to find a good one. Here are a few tips:
Always research a company online to make sure they have a good reputation. Saving a penny or two per kilowatt isn't worth having to deal with a provider that's lacking in the customer service department. Look up their BBB rating, read reviews from current customers and use a comparison tool (see below).
Ask friends and family that live in the area about their service providers. They'll give you an honest opinion and can explain the type of criteria they used to decide which provider to go with.
Check the rate per kilowatts-hour (kWh). This is an indicator of what the electric service is going to cost you and will likely be around $0.05-$0.13.
Look for green energy options if using clean sources of energy is important to you.
Always read the fine print of the agreement word for word. It won't be easy reading, but it will be worth it to ensure you don't get surprised.
Comparing Electric Providers

There have been a few businesses and organizations that realized consumers could use a little help comparing all their electricity options. The Internet has helped make life much easier by allowing people to comparison shop for air flights, hotels, handyman services, cable providers and more. You name it, and there's a good chance you can compare your options. Today, people can now do the same with retail energy providers.
Comparing electric providers is particularly tricky because the rates can change on a daily basis. There are also a lot of providers in Houston so tracking down information about each one separately can be very time consuming. Loren Steffy of Texas Monthly notes that there are hundreds of plans to choose from, which can make things very complex.
Zonesty is a comparison service that's geared specifically to the Dallas and Houston markets. It varies from PowertoChoose.org because you can not only compare the rates of retail energy providers but also execute a contract onsite and lock in rates for up to six months. Not every retail energy provider available is listed on Zonesty, but the company says that's because they vet suppliers and only work with those that are highly reputable.
Finding the best plan in Houston may take a little time, but a comparison tool can really help and getting rates that are even a few cents less per kWh can save you hundreds of dollars each year.
Image Source: flickr.com/photos/theodorescott/5090405749
Original Source: https://squarecowmovers.com/setting-up-electric-services-in-houston/