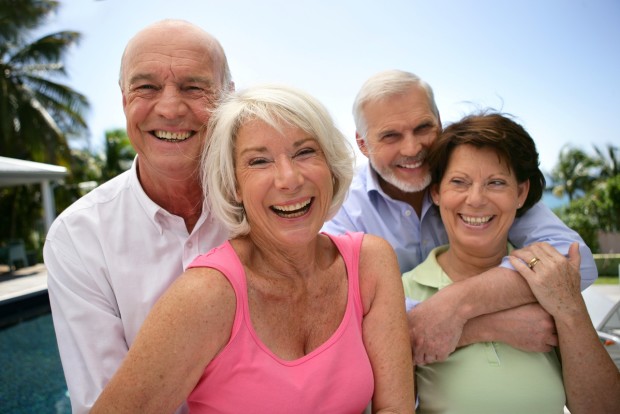 Every area has a unique population. Oftentimes, the population is determined by development and conscious decision-making on the part of city officials. That seems to be the case around our new stomping grounds in North Dallas.
The population of senior citizens in the U.S. is growing at a rapid pace as the large Baby Boomer generation ages and the average life expectancy gets longer. Many cities are now planning for the population shift, and Dallas is one of them. The Big D is positioning itself to be an area where seniors can find housing for their specific needs.
New Development in North Dallas Focuses on Senior Living
Last month, a massive real estate project got underway that could dramatically affect the makeup of Midtown Park in North Dallas. It's the location of a new 77,132 square foot campus specifically designed for a multi-cultural community of senior citizens.
The senior living facility is being developed by US Freedom Capital and OnPointe Health Development. Local construction company Adolfson & Peterson (AP) will oversee the building of the development, tentatively named Adora Midtown Park. AP is bringing on senior living experts to ensure every square foot is built to serve the needs of older residents.
Features of the new development include:
109 suites built for assisted living
Facilities for transitional post-acute care
Hospitality-style facilities
State-of-the-art, upscale design
The development team is hoping to complete the project by March 2017. Once completed, OnPoint Health Management will manage the daily operations. One unique caveat of this development is the investors. The project was funded by foreign investors who hope to gain U.S. residency through the EB-5 investor visa program. That would mean residents of the new campus will be locals and Texans that are moving to north Dallas as well as immigrants from Brazil, Canada, India, and Saudi Arabia.
Why North Dallas?
Now you may be wondering why US Freedom Capital and OnPointe Health Development selected Midtown Park for its new campus. A lot of factors go into choosing the location of a development, and one of the key considerations was the close proximity to Texas Health Presbyterian Hospital.
Seniors have more health concerns than the general population, and having a top-tier medical facility nearby is a big selling point. It's also right down the road from Royal Oaks Country Club and the expansive Harry Moss Park. For seniors who may have mobility issues and no longer drive themselves, being a short distance from amenities is a must.
Other areas in Texas, like Sunset Valley and South Padre, are already popular among active senior citizens. Catering to the aging population is something we expect to see more of in Texas in the coming years.
No matter where you move in Central Texas, Square Cow Movers can make the process quick and easy. We've got experience making all kinds of moves, including relocations into senior living facilities. Give us a call or use the online form to receive an instant moving quote!
Original Source: https://squarecowmovers.com/north-dallas-will-soon-be-hot-spot-for-seniors/