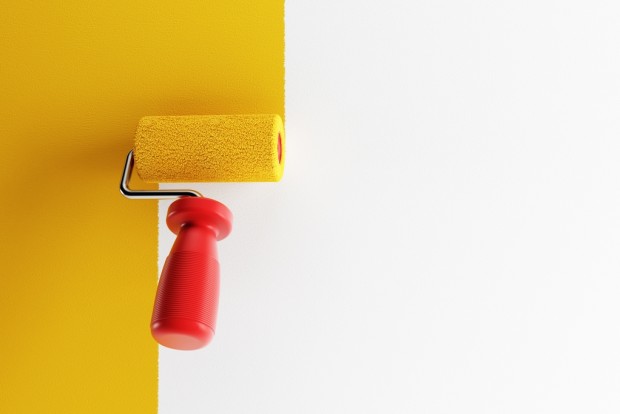 There's a good chance that if you own a home you're going to spend a little time and money fixing it up in 2016. The Joint Center for Housing Studies at Harvard University is anticipating that home improvement spending will jump 6.8% in the first quarter of the year. If you've already started saving for a few updates our housing experts suggest that homeowners focus on three things:
Making your home "smarter"
Making your home more energy efficient
Investing in projects with the highest return
Without further ado, here are our top picks for home improvement projects in 2016.
Invest in Smart Appliances and Systems
How smart is your home? This is a question almost no one asked just five years ago, but in 2016 smart home systems and appliances will become more commonplace. These are features that can be programmed, controlled and monitored using your phone. Emphasis is usually on improving energy efficiency, security and convenience.
One of today's most well known smart home devices is the Nest Learning Thermostat. It's capable of all kinds of nifty tricks like learning your temperature preferences and schedule after just a few days of use. It's like a programmable thermostat that programs itself. Nest also uses motion sensors to tell when you leave home so it can automatically adjust the temperature to save energy.
This is just one of many smart home products, and the list is growing longer by the day. Given that these smart upgrades can save you money they are a good investment. Plus, a study last year showed that smart home features are at the top of buyers' wish lists, which means it could help with resale value.
Peel-and-Stick Mosaic Tile in the Kitchen and Bathroom
Kitchens and bathrooms are the two rooms that show their age the quickest. One feature that instantly adds a luxurious, updated feel is mosaic tile work. In the past this was no easy task, but some innovative manufacturers have created peel-and-stick mosaic tiles that make adding a backsplash in the kitchen or shower accents much easier and more affordable.
The tiles themselves aren't necessarily cheap. Where you save money is doing the project DIY instead of hiring a professional. The tile sheets can be cut to size with a utility knife. Once that's done just peel off the paper backing then press it against the wall. One, two, three and you're done.
Fix Up the Fireplace
Over half of homes in the U.S. have a fireplace – 52% to be exact. The fireplace is the focal point of a room, which means it can elevate the appearance or be an eyesore. It makes such a big difference the National Association of Realtors estimates that a new fireplace adds $12,000 to the value of a home and helps reduce energy use in the winter.
Focus on getting it operable if it's not currently functioning is the top priority. Next, give the stonework a good cleaning or consider painting it white, black or a neutral beige. If you don't have a mantle or yours has seen better days, adding a new hardwood mantle will immediately add wow-factor. Another option is using reclaimed wood, which has become popular in recent years.
Spruce Up the Entry
Want to make a great first impression? Then turn your attention to the front entry. It's also a great place to get the most bang for your buck. Realtor.com estimates that a new 20-gauge steel door will have a 117% return on investment. The 2015 Cost vs. Return Report from Remodeling Magazine puts the national average for a steel door replacement at 101.8% return.
A few other cost effective improvements include power washing the siding and walkway, completely de-cluttering the entrance, adding fresh mulch to flowerbeds, trimming up the hedges and adding colorful flowers either to the beds or in potted plants by the front door.
Freshen Up the Paint
You've probably heard it before, but there's no quicker or more affordable way to transform a room than by adding a fresh coat of paint. Pantone, the authority in color trends, recently released its top color picks for 2016. This year yellow is on trend big time. Both vibrant and soft yellows find their way into numerous Pantone color palettes. You can keep the shade from overwhelming a room by using a muted shade, pairing it with tan or reserving bright yellow as an accent color.
Moving to a Central Texas home you plan to fix up? Save yourself time, money and aggravation before the renovation begins by hiring Square Cow Movers to handle the packing, transport and unloading. We have local Texas movers in Austin, Houston and Dallas!
Original Source: https://squarecowmovers.com/new-year-home-jects-for-2016/