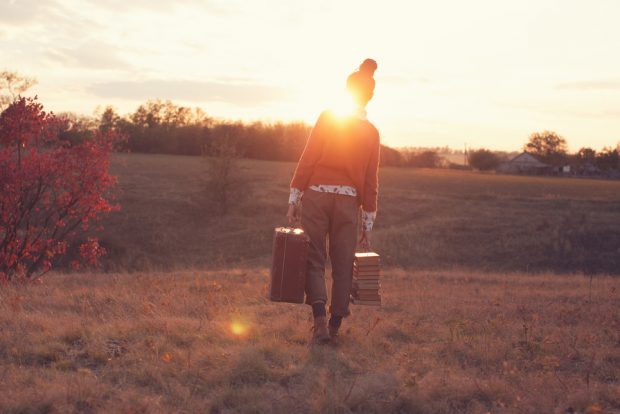 The majority of Americans move between May and September, but some opt for a fall move.  While summer is the most popular and busiest moving season, there are many benefits to moving in the fall!  Here is what you can expect to experience during a fall move:
Cooler Weather
Moving in the fall is different from other seasons because the weather is beginning to change.  It's not too hot or too cold outside.  The temperate weather is a great benefit for both you and your movers.  Moving requires a lot of movement inside and outside, even if you are just directing movers where to place your belongings.  The cooler weather is a huge win when it comes to moving during this season.
Greater Flexibility
Since the summer is the busiest moving season, if you are moving during the fall you will have more choices and greater flexibility.  It is important to book your movers in advance during any season, but this is especially true during the summer.  Schedules fill fast in the summer and you may not have as much choice when it comes to the day or the time that you want to move. There is less competition when booking a move during the fall!
Holiday Decor on Hand
One of the greatest ways to organize your home and get clutter under control is to move.  During a move you are forced to evaluate what objects you need and what stuff you don't.  As you sift through all your possessions in preparation for a fall move, you can easily set aside all your holiday decor.  Instead of searching through the attic for wreaths, lights and the Christmas tree, you can preemptively set your holiday decor aside during a fall move.
The Holiday Party Circuit
Beginning with Halloween and ending with the New Year, there will be several months of holiday parties and events ahead of you.  All of these holiday events and parties provide an excellent opportunity to meet new neighbors, coworkers and friends. You may even be inspired to host your own holiday soiree!
Host a Holiday (or Don't)
A fall move gives you the perfect excuse to host a holiday at your home or opt out. If you love hosting and want the family to come to you, a new home is the perfect excuse to break in your new place with a Thanksgiving or Christmas housewarming celebration.  If you want to take a break from hosting duties, you can use the excuse of a recent move to suggest someone else host while you get your bearings and settle in.  Either way holiday hosting or opting out of hosting is much easier to do after a fall move!
Whatever season you move in, we can help you have a happy moove!
Original Source: https://squarecowmovers.com/moving-in-the-fall/