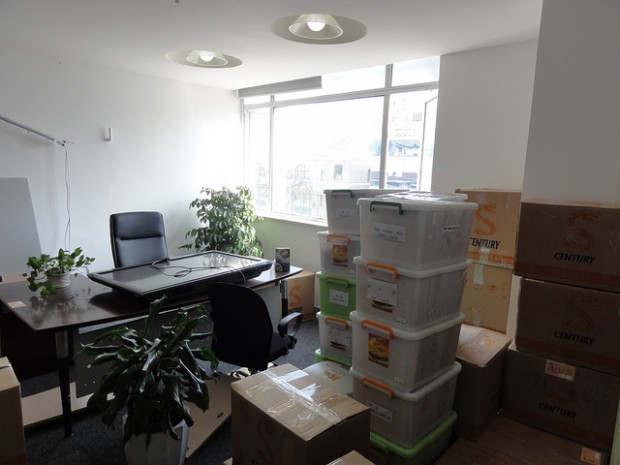 Making a move with a business means all your marketing has to be updated. From your Google Places address to your print advertising to transferring your phone number, in this post we're taking a look at what businesses need to consider when it comes to marketing during a move.
Get Your Numbers in Line
The three phone line options – wired, wireless and VoIP – can all be transferred within the same geographic area without having to change your number. Even if you switch phone providers, the FCC portability regulations state that businesses should be able to keep their phone number, which will help make the transition to a new location a little easier.
It's important that you don't disconnect service before setting up your new account if you're switching providers. Simple ports will happen within a day, but more complex, multi-line phone systems may take a little more time to get switched over. Discuss any potential downtime concerns with your provider so that you can plan accordingly by letting clients know there may be a break in service and posting a notice for customers on your website.
However, if you do make a long distance move to another geographic area there's no guarantee of whether you'll be able to maintain the same wired or VoIP number.
Update Social Accounts
Your social accounts – Facebook, Twitter, Google+ – can be used to let clients and customers know about your upcoming move. Make the announcement that your company is making a move then keep everyone updated with news along the way. As soon as you are in your new location don't forget to change the address and phone number on your accounts if needed.
Make Sure Your Map is Accurate on Google Places

Google is one of the first places people go when searching for a business. Google Places is a free resource for businesses that's easy to set up and begin taking advantage of within just a few minutes. However, you'll need to maintain the account anytime you make business office moves so that your location shows up accurately in Google maps and local searches. This is crucial when people are searching for a business within a specific zip code, and anytime your business moves to a new city.
Offline Advertisements
Offline advertisements are a little more complicated to update than online resources, but every inaccurate ad can cost a business serious cash. Proper planning for the printing will help to limit ads going out with the wrong address. Discuss your move dates with the printers and publishers to determine if you need to put offline ads on hiatus during the move period, and when the new address needs to be updated. Another option is to use offline advertising to announce the move once you're in your new location.
Is your business making a move? Give Square Cow Movers a call so you can focus on the marketing while we do the moving!
Image Source: flickr.com/photos/chijs/5513834999