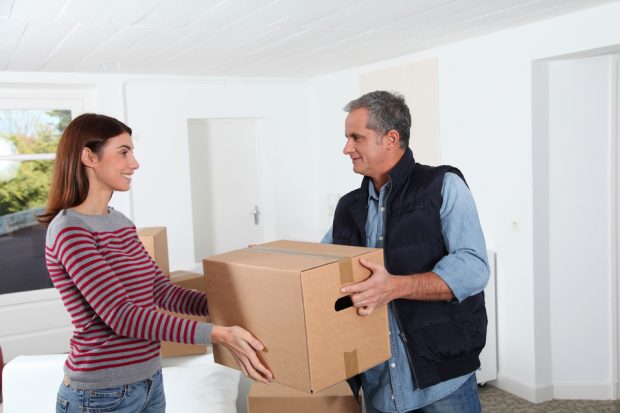 The essence of a moving company – pick up boxes and furniture, pack them into a truck and then move everything to another location.  We do this, and we do it well (we have lots of five-star reviews to prove it.) However, we do offer a few other services you may not know about.
Packing
Mooving is in our name "Square Cow Moover,"  but we are also packers.  As animals that travel in herds or "packs," we are pack animals too.  Generally, clients that pack themselves begin the packing process weeks in advance and then spend the last few days living off paper plates and packing and repacking the same items.  As you sift and sort through all your belongings, evaluating what you should keep, donate or toss, with the occasional stroll down memory lane, the packing process can get really drawn out.  You could do all that or you could have us pack, stack, label and ready every single item in your home for transport. Who is ready for a packing upgrade?
Piano Moving
If you are moving homes, your piano will, most likely, come with you. Or if you sell your piano, or buy a new piano. Need to move it upstairs or downstairs? We can handle that, no problem. We mostly move baby grand pianos. Because we charge by the hour, our piano moving services are pretty awesome compared to other services specializing in this service.  To illustrate, we moved a piano from one side of town to the other and our client wound up just paying our 3 hour minimum (plus truck and guys).  A quote from a specialist group was nearly triple what we wound up costing in this scenario.  Our piano moves are carefully orchestrated.  We plan the move before we even touch the instrument, measuring everything with care so as not to encounter any unforeseen obstacles along the way, and that includes wrapping stairs and sharp corners. We understand that tuning and repairs to pianos can be expensive. Full disclosure though, the only kind of piano we do not move is a grand piano, but we will move baby grand pianos all day long!
Pool Table Moving
Our herd can appreciate a great man cave, even though open pasture are more our thing.  Whether you call it a pool table or billiard table, we can moove it.  Assembling and disassembling indoor sports equipment is a speciality we have honed.  We have a system of marking everything out and taking notes on how we took it apart so that we can put it back together again on the other side. If it's super complicated then we will even take pictures. We are the most meticulous and detailed pool table movers.
Think of Square Cow when you need moovers, but don't forget we can also move pianos, pool tables and pack!
Original Source: https://squarecowmovers.com/moovers-services-offer/