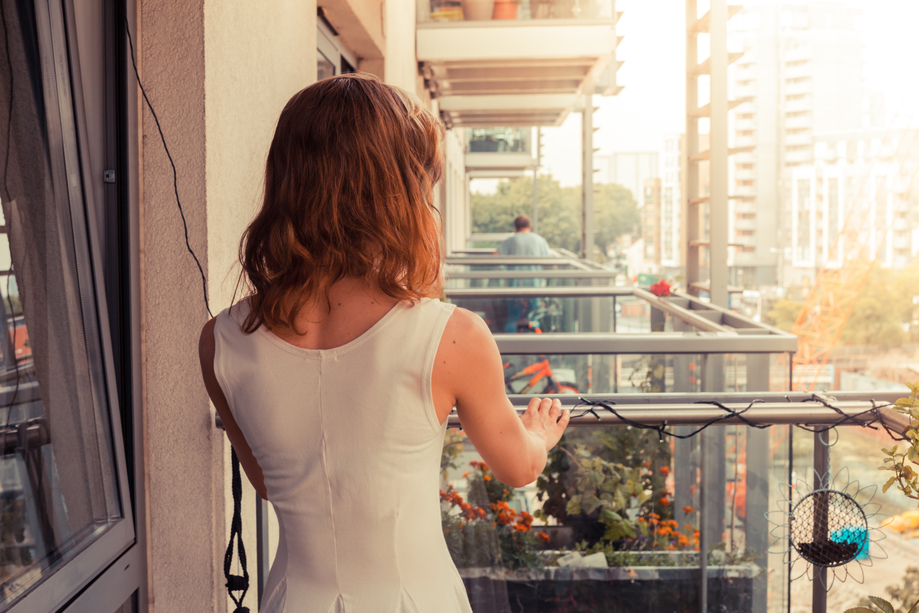 Every type of home offers a different living arrangement. One of the biggest transitions a family can make is going from a house to an apartment. Making the move to an apartment is actually more common today than in years past since people are beginning to put a high value on walkable neighborhoods and living in an active city center.
If it's been awhile since you lived in an apartment (or it's a totally new experience) here are a few things to prepare for before the move.
Less Yard Maintenance . . . If Any at All
Most people end up enjoying the fact that they don't have to maintain a yard when they live in an apartment. Avid gardeners can usually get their fix with plants on the balcony, and a bottom floor apartment can still make it easy to let the dog out if there's an enclosed green space.
Get Ready to Start Walking the Dog More
On the flipside for dog owners, if you live above the first floor or don't have a green space, you'll have to create a dog-walking schedule. Yes, this is inconvenient at times, but it also means you'll get more physical activity on a daily basis.
You'll Have to Lug Groceries Much Farther
If you're moving into an apartment and like to cook meals at home, you may want to invest in a folding, wheeled utility cart. This will make it much easier to carry all the groceries up to your apartment in one trip.
You'll Get to Know Your Neighbors
The close proximity to your neighbors and high likelihood of running into each other in the hallway means that you'll get to know the people living next door. The double-edged sword is getting to know your neighbors because they listen to loud music, throw parties, or cook meals that make the entire floor aromatic in the wrong way.
You Won't Have an Attached Garage
One thing that apartment dwellers don't have is an attached garage. This is why a lot of motor heads are homeowners. If you really need a detached garage, that will dramatically reduce your apartment selection and make it near impossible to find a living space in the city center.
You'll Probably Have to Sacrifice Some Space, Which Can Be a Good Thing
Bigger is usually thought to be better, but some people find that a large home is just too big for their needs. The extra space costs money to furnish, maintain, heat, and cool. Moving to an apartment usually means the living space is going to be smaller.
For families, this can be a big benefit since everyone will be closer and using the shared spaces. When you're not busy taking care of your property, you'll also have more time to enjoy each other's company. Another benefit of downsizing is it forces you to focus on the things that matter most and get rid of the clutter that's just taking up space.
You May Get to Enjoy Extra Amenities
Few homes have gyms and pools, but those amenities are quite common at an apartment complex. Plus, you don't have to fool with any of the maintenance.
You Can Choose a Place With a Little More Privacy
The closer confines of an apartment mean you'll have less privacy and seclusion compared to living in a house. If this is a big issue you can strategically choose an apartment that offers a more private setting. Apartments at the corner of the building and on the top floor will minimize how many neighbors live around you.
Security Should Be Better
Given the living circumstance, many apartments are considered even more secure than single-family homes. This is particularly true if the apartment complex is gated and/or has a dedicated security staff.
Square Cow Movers can help make the transition even easier with our stellar moving services. We've helped families move across Central Texas into and out of every type of housing, including apartments that are far above the first floor. Give us a call or connect with us online to discuss the logistics with one of our moving consultants.
Original Source: https://squarecowmovers.com/making-move-home-apartment/