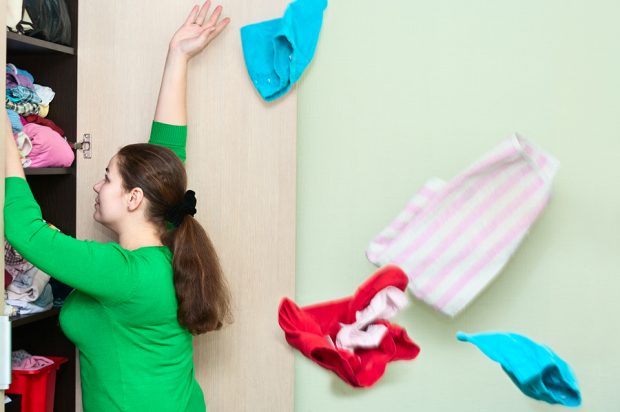 Did life throw you a curve ball and now you have to move unexpectedly? Did the time line get away from you and now your move is just a few weeks away?
Take a deep breath. We see this sort of thing all the time. Whether there are factors that are out of your control or it's a matter of classic procrastination, many people find themselves having to make a last minute move. If you're in that very predicament this list of do's and don'ts was created for you!
Don't Fly Blind Without a Plan
When you're short on time the natural inclination is to get mooving. We totally understand, but where is it that you're heading? Without a carefully thought out plan of action you may exert more energy than needed or prioritize inappropriately.
Do Put on Your Organization Hat
Now is the time to muster up all your organization skills and energy because you'll need both. If you're the world's worst at staying organized you'll need to leverage tools and people. Find the most put together person you know and ask them for guidance. They may be able to help you create a moving plan or point you towards organizational tools that will help.
Don't Try to Do Everything Yourself
A quick move requires all hands on deck. The more you leverage the available manpower the easier it is to maintain your sanity. If people offer to help, take them up on it. However, give them something specific to do that suits their skill set. That way they'll have clear direction and helping out is more convenient.
Do Enlist the Help of Movers ASAP
During last minute moves when you're short on time is the moment many people realize how invaluable professional movers are. Even if you don't have it in the budget for a truck and transport, using their packing service can at least alleviate one of the most time-consuming parts of a move.
The general rule of thumb for any move is, the sooner you line up the service the better. Be as flexible as you can with your times and dates to increase the pool of moving companies that are available to help.
Don't Forget to Take Pictures Before Packing
Pictures are a very useful reference for remembering what's in each box, but they serve a bigger purpose during a move. Pictures can make a huge difference if something is broken or goes missing during the move and you need to make a claim.
Do Take the Time to Purge Before Packing
It may seem quicker to just throw everything into boxes, but that could actually create unnecessary work and added expense. Instead, we suggest that you do a quick room-by-room purge before you pack. Get rid of anything that's broken, you don't need or no longer want. More purging means less packing.
Don't Forget to Clean Your Old House
In your rush to get everything out of the old house and into your new place you may forget to tidy up after you leave. If you're a renter, deep cleaning everything is a must if you want to get your deposit back. Worse case scenario, you may have to spend a little money on a cleaning service if you don't have time to do it yourself.
Do Be Kind to the Movers
When things are rushed it's easy to let the situation get the best of us and forget our manners. However, moving day is the time to keep your composure. Treat everyone with courtesy and things will go much more smoothly. Have water on hand to drink and consider getting lunch so everyone is well fed. Your moving crew will really appreciate it and the operation doesn't have to shut down while people disperse to find something to eat.
Don't Forget to Turn the Utilities On
One of the meanest things you can do to movers during a summer move is forgetting to set up the utilities at your new home. With no AC it will be sweltering inside and there won't be running water to rehydrate. Play it safe by arranging for the utilities to be turned on at least a day in advance.
Do call Square Cow Movers if you want amazing moving services at an affordable price. We set ourselves apart by always putting customer service first and helping clients find creative solutions for every type of move. Give us a call today or use the online form to get an instant moving quote.
Original Source: https://squarecowmovers.com/last-minute-moving-dos-donts/